A delicious and healthy main course salad that's loaded with fresh vegetables, spicy chicken and creamy dressing, that feeds a crowd and creates minimal dishes – what more could you ask for?   Pretty enough for entertaining, but quick and healthy enough for a weeknight, this salad is going to be your new favourite.  A pre-roasted chicken and bottled hot sauce put this Buffalo Chicken Dinner Salad on the table in no time.  Using roasted chicken instead of breaded and fried Buffalo chicken, makes this meal fresher and lighter.  If you love blue cheese, my healthy version of Blue Cheese Dressing will make your taste buds and your salad sing,  If blue cheese is not your thing, pile on the Herb Garden Ranch Dressing with abandon.  Made with Greek yogurt and buttermilk, these salad dressings add heaps of flavour without overdoing it on fat.
I recently served this Healthy Buffalo Chicken Dinner Salad to girlfriends at The Lakehouse.  They came over just to hang out and shoot the breeze on a hot summer night, so this no-cook meal was perfect for our casual get together.  My friends don't all share my love of blue cheese, so I made BOTH the Herb Garden Buttermilk Ranch and the Homemade Blue Cheese dressings and served them on the side, which was easy since the dressings each take just a few minutes to make.  We sat at the big table with platters of salad between us, making up our own plates and drizzling dressings freely.  It was fun and relaxed, as a DIY Dinner should be, and was one of my favourite nights of the summer.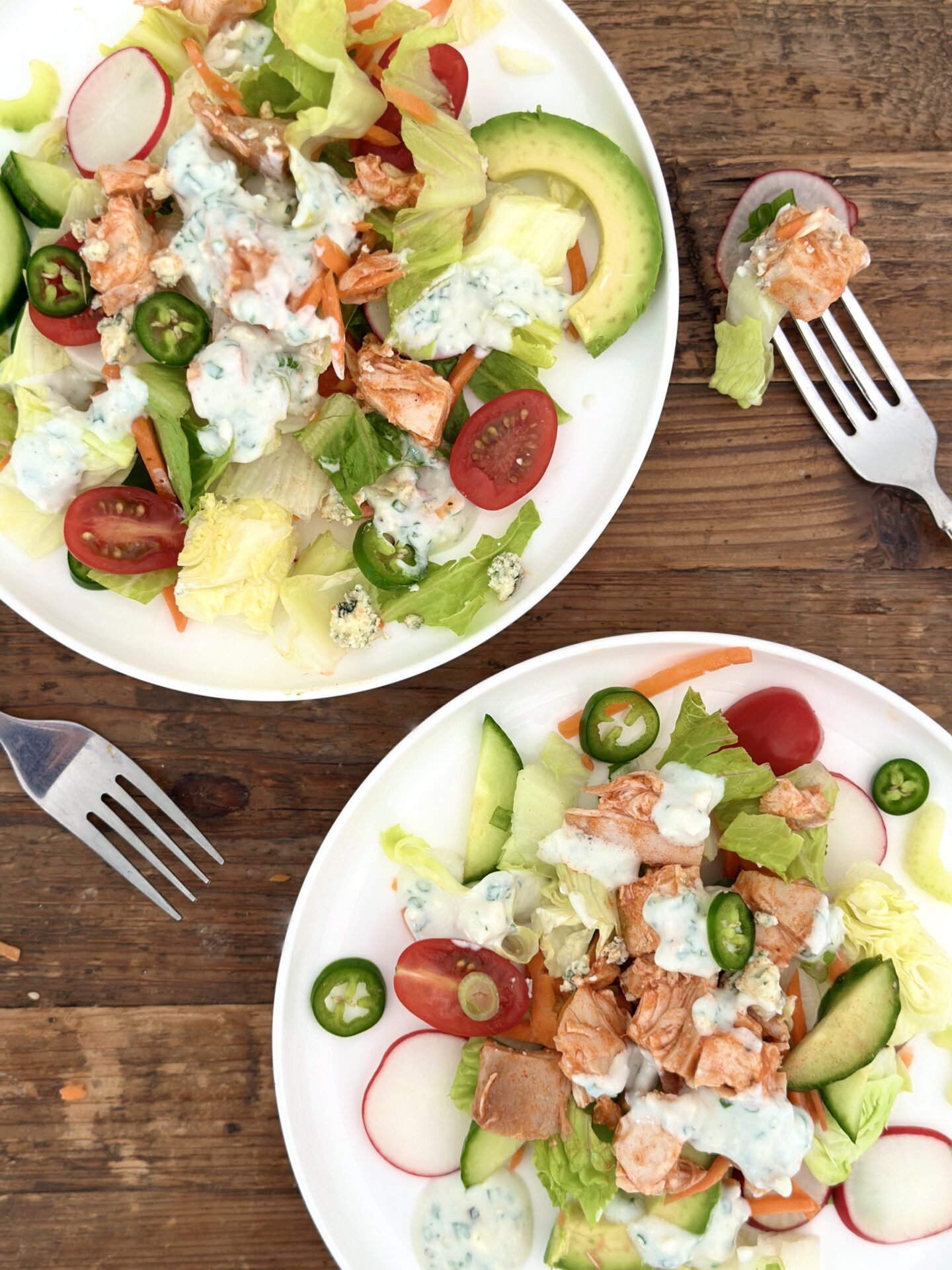 DIY DINNERS
What's a DIY Dinner?  Over my many years of entertaining crowds, and feeding kids, I have learned that there's no way to make everyone perfectly happy.  Inevitably, someone doesn't like tomatoes, prefers no sauce or only wants "just a few" onions.  Instead of driving myself crazy making custom plates of food, or engaging in dinnertime battles with a strong willed preschooler, I started making DIY Dinners, which essentially are a choose-your-own-adventure type of meal that makes everyone happy.  This Buffalo Chicken Salad is a favourite DIY dinner at my house.  Instead of tossing all the salad ingredients together, I mound them into separate piles, and bring the whole beautiful platter to the table, letting everyone make up their own plate.  Don't care for tomatoes?  No problem, they're easily avoided.  Only want a little dressing?  Sure, go ahead and dress your own salad, just the way you like it.  If a kid declares they are only eating select items from the plate, I happily cede this control to them, knowing it's all healthy and we've avoided a power struggle.  Happy guests, happy kids, happy me.   Bon appetit.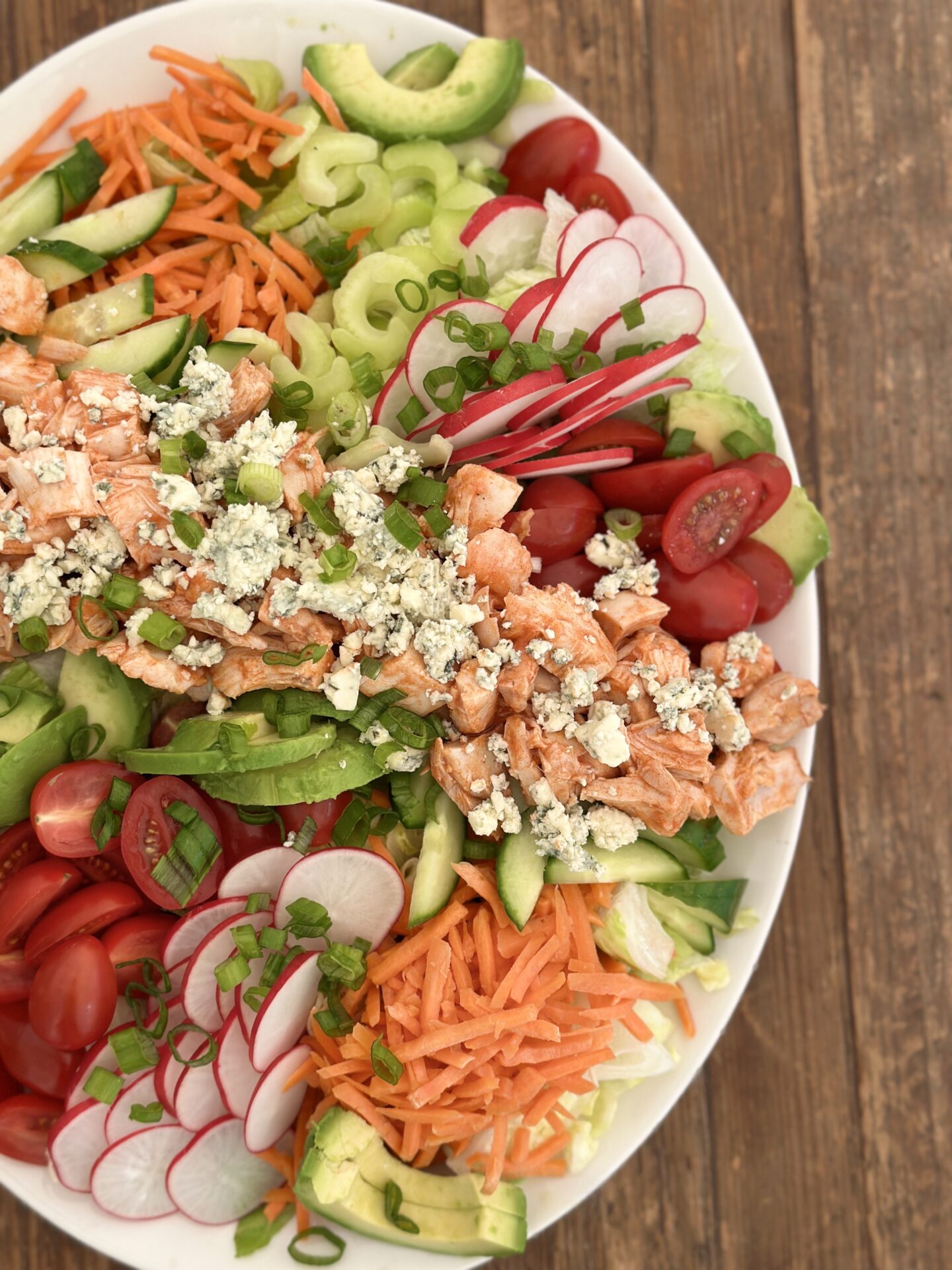 SERVING SUGGESTIONS
Full of chicken, vegetables and cheese, this salad is a meal all on its own.  It doesn't need much else, other than maybe a few tortilla chips on the side or a slice of cornbread.
DRINK PAIRINGS
A slightly sweet and fruity wine will compliment the spicy flavours of this salad.  A Riesling that's not too dry will work well with both the buffalo hot sauce on the chicken and the creamy funk of the blue cheese.  A juicy, citrusy India Pale Ale (IPA) would also work beautifully.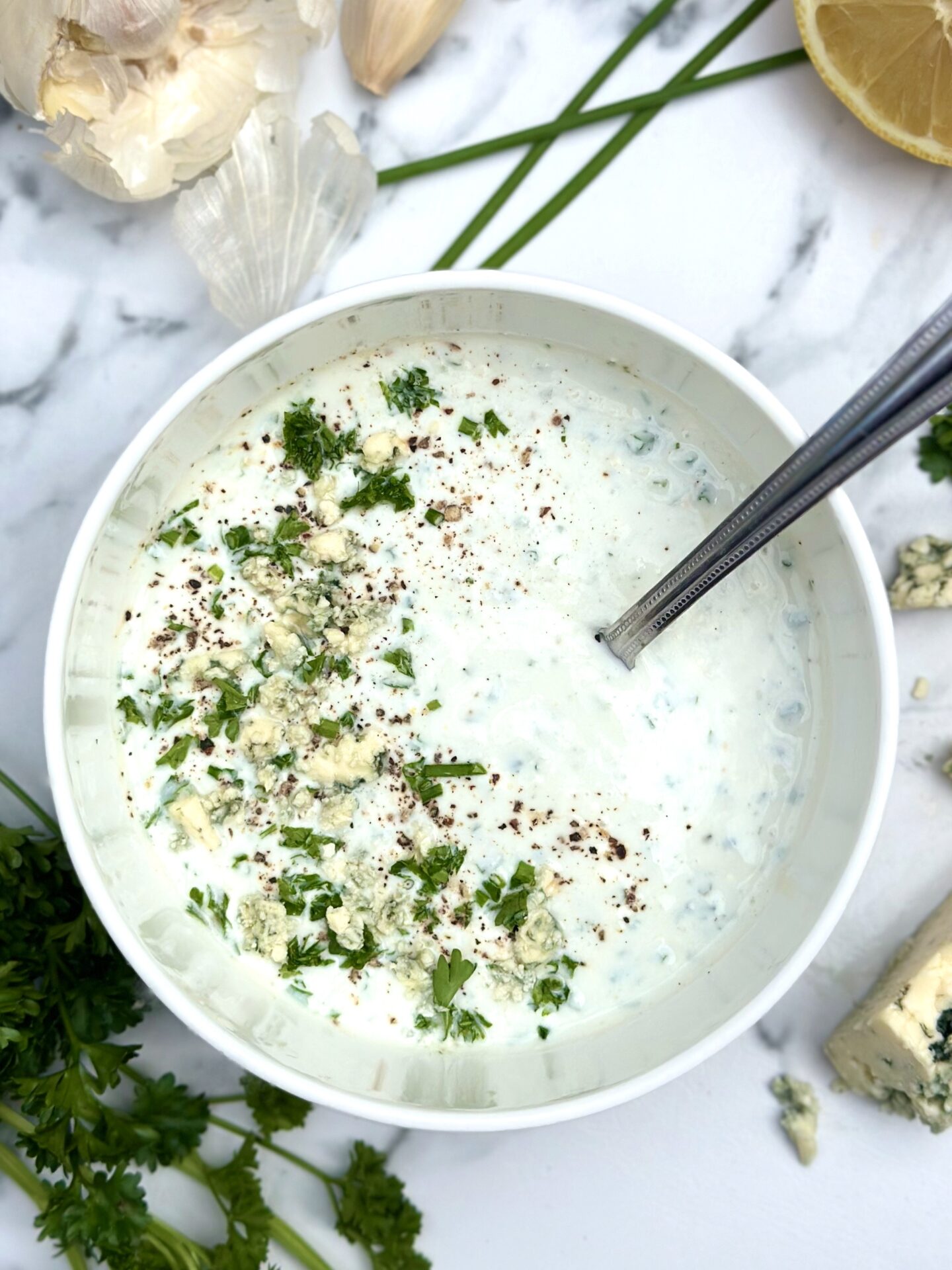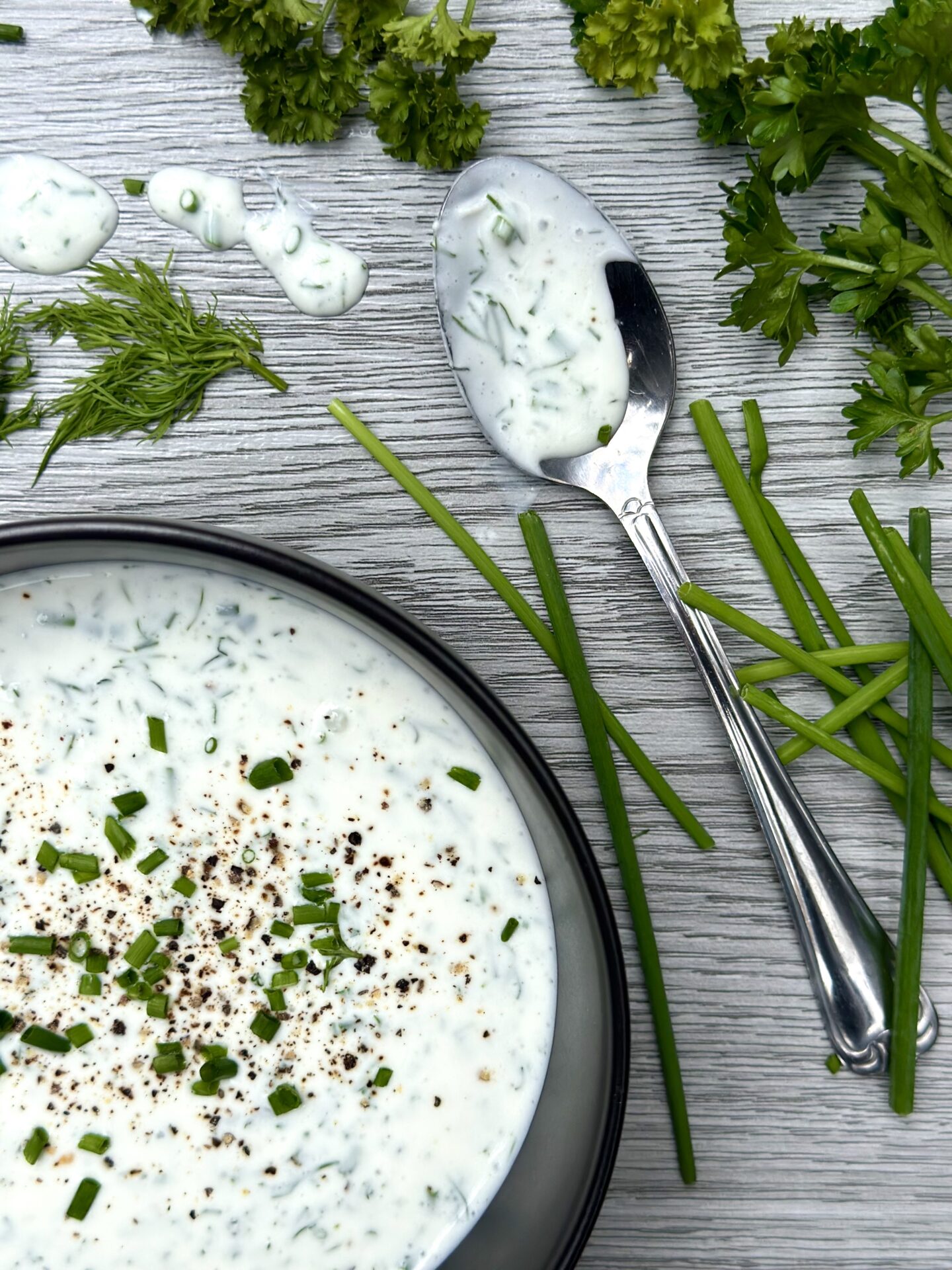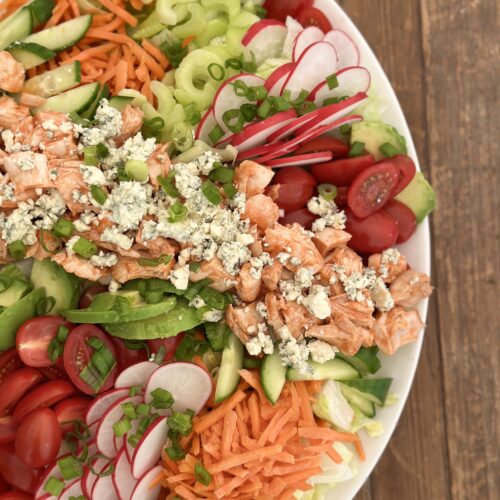 Healthy Buffalo Chicken Dinner Salad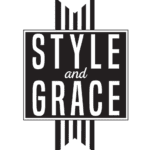 A delicious and healthy main dish salad loaded with fresh veggies and spicy roasted Buffalo chicken.
Ingredients
4

cups

chopped Iceberg lettuce

(about 1/2 head of iceberg lettuce)

4

cups

chopped Romaine lettuce

(about 1 Romaine heart)

1

cup

shredded carrot

2

cups

halved cherry tomatoes

1/2

cup

thinly sliced celery

(about 1 rib)

1/2

English cucumber, chopped

4

radishes, thinly sliced

2

avocados, sliced

2

green onions, sliced

4

cups

diced roasted chicken

such as from a store bought rotisserie chicken

1/2

cup

hot sauce

such as Frank's Red Hot Sauce

1/2

cup

crumbled blue cheese

(optional)

1

fresh jalapeño, thinly sliced

(optional)

Homemade Blue Cheese Dressing or Herb Garden Buttermilk Ranch Dressing (see links to recipes above)
Instructions
Place the Iceberg and Romaine lettuces on a large rimmed platter and gently toss with your hands to combine.

Arrange the carrots, tomatoes, celery, radishes, cucumber, avocados and green onions in separate piles on top of the lettuce.

Place the chicken in a medium bowl and pour over the Frank's Red Hot Sauce. Toss to coat the chicken evenly in the sauce. Spoon the chicken in a pile over the lettuce and vegetables. Sprinkle the chicken with the blue cheese and the jalapeños, if using. Serve with dressing of your choice along side.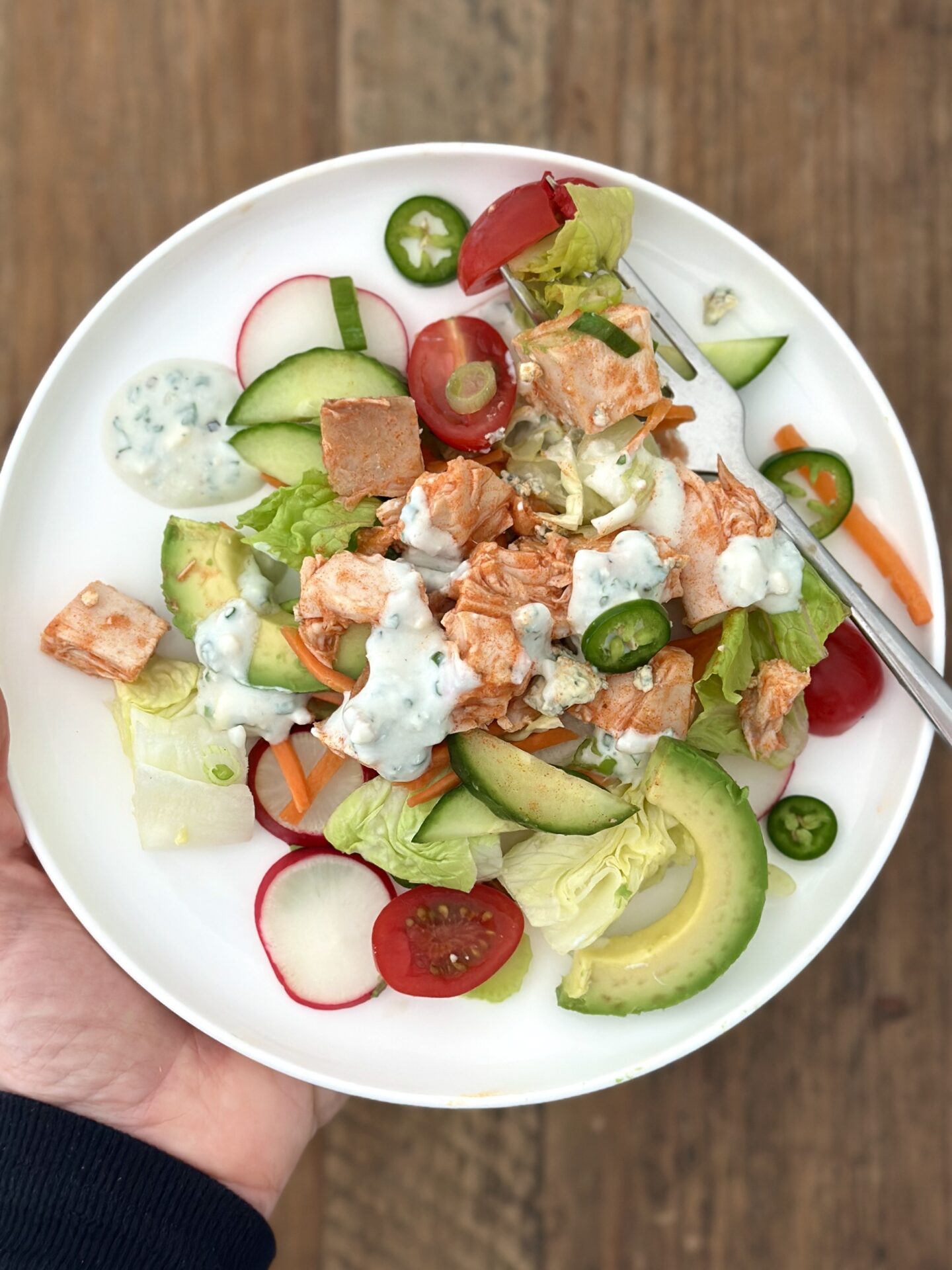 RECIPE NOTES
Hot sauce:  I use Frank's RedHot Sauce, a cayenne pepper sauce, to add Buffalo chicken wing flavour to the roast chicken.  It adds a mild spiciness, similar to the heat in a mild Buffalo chicken wing, which has broad appeal.  You could use another brand  of hot sauce if you'd like, but in case it is much spicier than Frank's start adding a tablespoon at a time to the chicken until you've reached your desired level of heat.  You can always serve additional hot sauce on the side to drizzle on the chicken, or fresh sliced jalapeños like I do, for those who like things spicier.
The Buffalo chicken can be prepared and stored in the fridge up to 2 days in advance.  The salad is best made no more than a few hours in advance to prevent the lettuces from browning.  I always cut the avocado just before serving as it browns quickly, but you could toss the cut avocado with a little lime juice to buy a bit of time.
Are you on Pinterest?
Follow me for more delicious recipes, entertaining ideas and inspiration.