Cook, hostess and enthusiastic cocktail shaker
Sarah is a recipe developer, certified food and wine pairing expert, food writer and photographer, who is always on the lookout for her next adventure (which in all likelihood, will in some way involve food!)
As a teenager, she hosted her first dinner parties for friends.  After graduating from university, she went on to work in the corporate world of downtown Toronto.  While working full time jobs by day, Sarah and her sister launched a catering company, which kept them busy evenings, weekends and holidays.
Central to her life is her beloved Lakehouse, which is on an island, at the heart of a beautiful lake in Ontario. For years, she has enjoyed throwing parties at the lake and hosting friends and family for fun cottage weekends. The dining room table there is large, and nothing makes her happier than pulling in extra chairs to fit as many people as possible for a meal.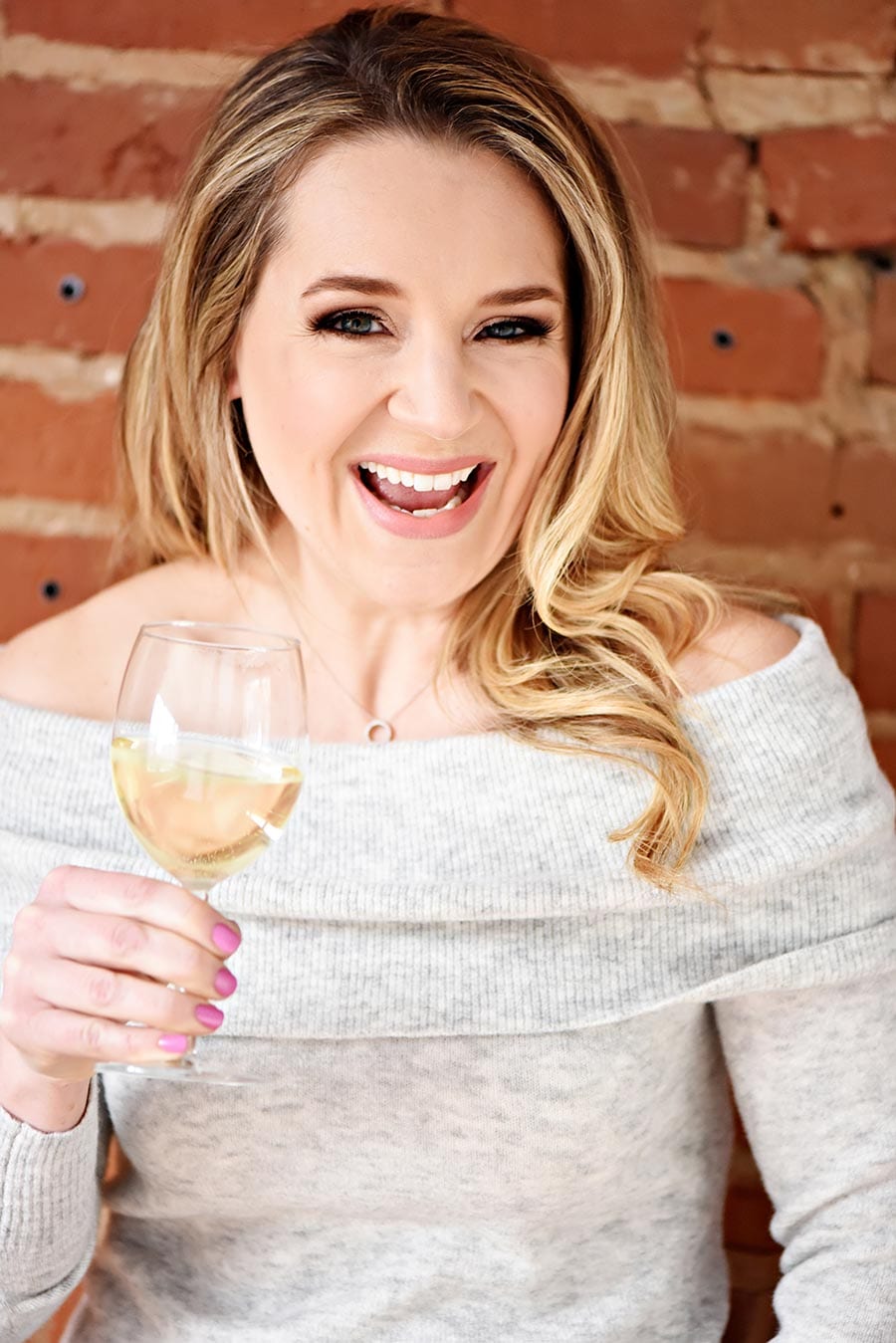 Sarah splits her time between the mountains of British Columbia, the bright lights of Toronto and the peaceful charms of lake house life.  After years of wearing suits and heels everyday, she traded it in for jeans, flats and family. A creative spirit with an eye for style she launched Style and Grace in 2018 as a way to share her passion for beautiful food and exciting adventure, and to inspire others to find their own brand of Style and Grace.
On this site, you'll find entertaining ideas, lifestyle inspiration and of course, recipes. When not working, Sarah is obsessed with collecting cookbooks, studying wine, dreaming about her next trip and doing as much yoga as possible.