Toronto has a fine foods shop that is famous for their small bags of salty-fluffy-delicious truffle popcorn.  Crispy, savoury and satisfying, it's the kind of snack you find yourself thinking about long after you've carefully tipped the bag upside down and tapped the bottom to release every. last. possible. crumb.  Since I find myself far from Toronto more often than not these days, I figured out how to make truffle popcorn at home, and truth be told, it's just as good, if not better than the store-bought popcorn.  As an added bonus, the homemade popcorn can be made for a fraction of the cost of the store-bought stuff, meaning I can have it whenever I want, which is convenient because "whenever I want" happens to be quite frequently.  All you need is a bottle of truffle oil and a few pantry staples such as butter and salt, to turn humble popcorn into a luxurious snack.  Let's talk about the popcorn for a minute – a fresh bag of plain, lightly salted popcorn from the store will do the trick, or pop your own with an air popper or on the stove top (see stove-top method below).  Avoid the microwave variety, and make sure your popcorn is crispy and fresh for best possible results!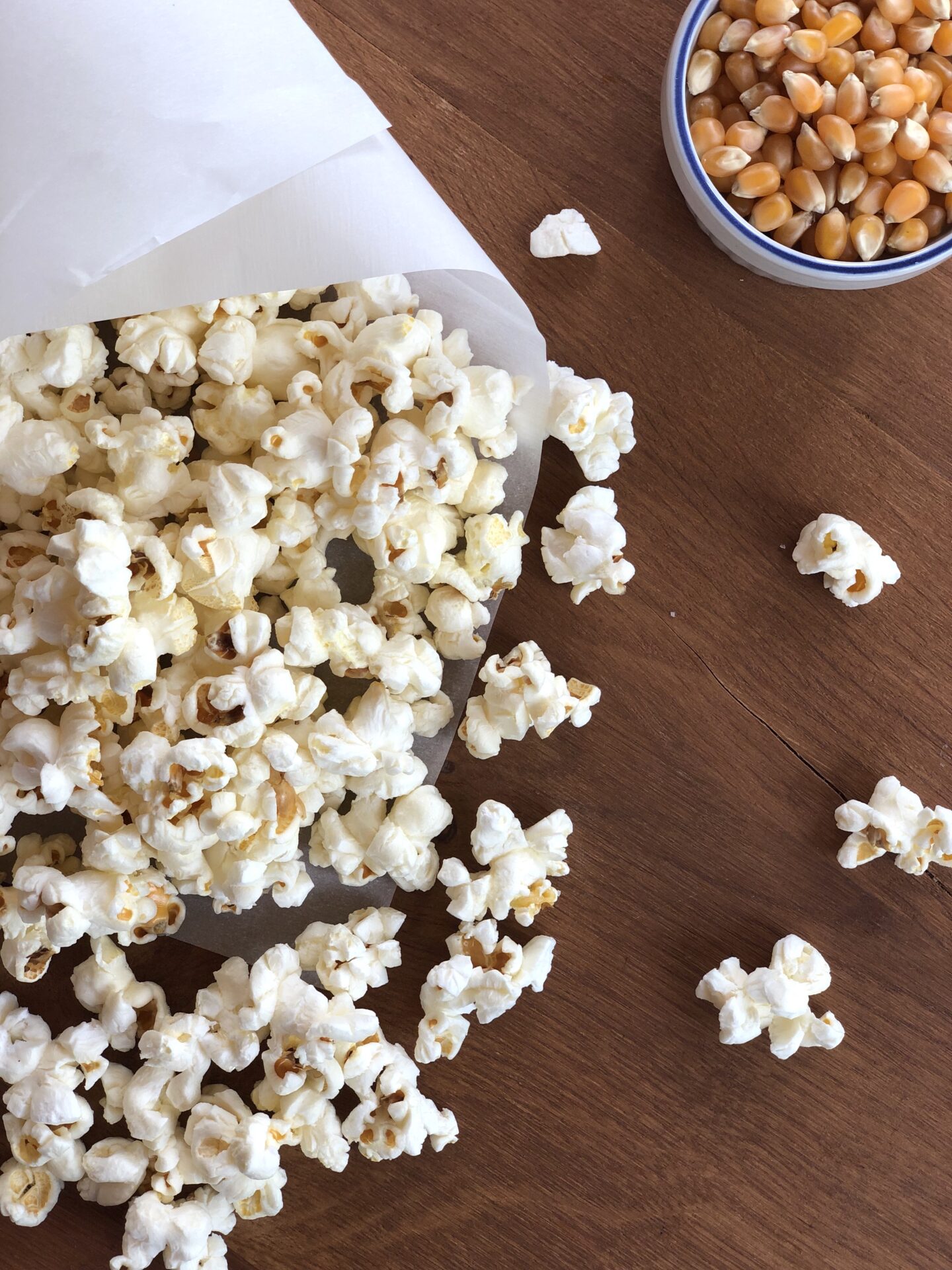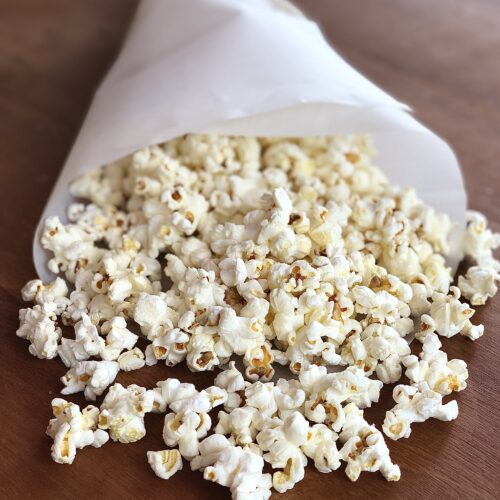 Salted Truffle Popcorn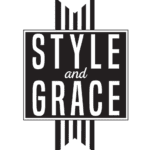 Turn humble popcorn into a delicious and luxurious snack in just 5 minutes!
Ingredients
8

cups

popped popcorn (from 1/3 cup unpopped kernels if popping your own)

1

Tbsp

melted butter

1 1/2

tsp

truffle oil

fine sea salt to taste
Instructions
Add popped popcorn to a large bowl. Drizzle with butter and truffle oil and toss the popcorn to distribute evenly. Add sea salt to taste. Serve immediately, or store in an airtight container for up to 2 days.
STOVE TOP POPPING METHOD
Place a large, 6 to 8 Litre (6.3 to 8.4 quart) heavy bottom pot with a tight fitting lid on the stove top.  (I like to use a pot with a glass lid so I can see what's going on in the pot without removing the lid.)  Add 2 Tbsp of grapeseed oil or canola oil (or other neutral-tasting oil with a high smoke point) and 2 or 3 popcorn kernels to the pot, cover and heat over medium high heat.  Shake the pot periodically and continue heating until the test kernels have popped.  Scoop out the pieces of test popcorn and add 1/3 cup of unpopped popcorn kernels.  Replace the lid and shake the pan to coat the kernels in oil.  After a quick moment or two the popcorn should start popping.  Shake the pan until the popping slows down and 1-2 seconds pass between pops.  Remove from heat and pour into a large bowl.  Add butter and salt to taste, or proceed with recipe for Truffle Popcorn above.  Makes about 8 cups.
SERVING SUGGESTIONS
Salted Truffle Popcorn is great anytime as a snack, but it's also ideal party food.  It adds an elegant yet fun element to a cocktail party, but is equally delicious served casually with afternoon drinks, or as part of an Après Ski get together.  It always makes an appearance at my annual Oscar Party, and is a staple at family movie night.  I also like to package it and gift it to friends during the holidays, or bring a bag along as a gift the host can enjoy the next day.
DRINK PAIRING
A Pinot Noir is a good match for the earthy flavour of the truffle oil but is delicate enough not to overpower the light and airy popcorn.  A crisp and dry champagne or Cava are elegant pairings that cut through the richness of the oil and add a refreshing counterpoint to the saltiness.
.
RECIPE NOTES
A good quality truffle oil is usually olive oil that has been infused with truffle shavings.  It is a great way to add big truffle taste at a relatively low cost.  It's typically sold in small bottles, but don't be put of by the diminutive size as a little goes a long way.  Look for it with the olive oils in fine foods shops or from online retailers.
Truffles are a pungent flavour and are best served with restraint.  This recipe calls for 1 1/2 tsp of truffle oil, which is enough delicately flavour the popcorn without overpowering it.  If you like a stronger truffle taste, go ahead and add more truffle oil to taste.  Be sure to add a little at a time and taste the popcorn as you go, as it can quickly go from delicious to overpowering.
For best results when popping corn, use fresh popcorn kernels.  Popcorn kernels are shelf stable…to a point.  Each fresh kernel contains a small amount of water.  As the kernels are heated, that water turns to steam.  The steam creates pressure within the kernel and with the help of the vibrations from shaking the pan or a popcorn machine, the steam causes the kernels to burst into freshly popped corn.  Over time, the kernels can dry out and without sufficient water the kernels may not yield fluffy results when popped, or may not pop at all.
For movie nights and casual snacking, this popcorn is best eaten by the handful right out of a big bowl.  To serve it at a cocktail party, shower or other elegant party, the popcorn looks both classy and fun, served in small paper bags or individual cups.