A classic hot weather drink gets an elegant twist in this Blueberry Lavender Lemonade. This refreshing, tangy, fragrant, not-too-sweet drink is made with a homemade syrup, freshly squeezed lemon juice and lots of ice cold water. Swap the cold water for chilled club soda to make it a sparkling summer sipper. It's the perfect all-ages drink for a party or afternoon tea. Or, add vodka or gin for a delicious summer evening cocktail!
BLUEBERRY LAVENDER LEMONADE
INGREDIENTS
1 cup of sugar
1 cup of water
1/2 cup fresh or frozen blueberries
1 tsp culinary or food grade dried lavender
1/2 cup freshly squeezed lemon juice
8 cups of ice cold water or club soda
Lemon slices, blueberries and mint leaves for garnish (optional)
INSTRUCTIONS
Place the blueberries, 1 cup of water, sugar and dried lavender in a small saucepan and bring to a simmer over medium heat. Reduce the heat to low, and simmer gently for 5 minutes. Remove from heat and allow to steep until cooled. Strain through a fine mesh strainer and store in the fridge, in a covered jar, until ready for use. Make ahead: Can be made up to 3 days in advance.
In a large pitcher, stir together the blueberry lavender syrup, fresh lemon juice and water or club soda. Taste and add more lemon juice if you like it more tart. Garnish with blueberries, lemon slices and mint leaves if desired. Serve over ice.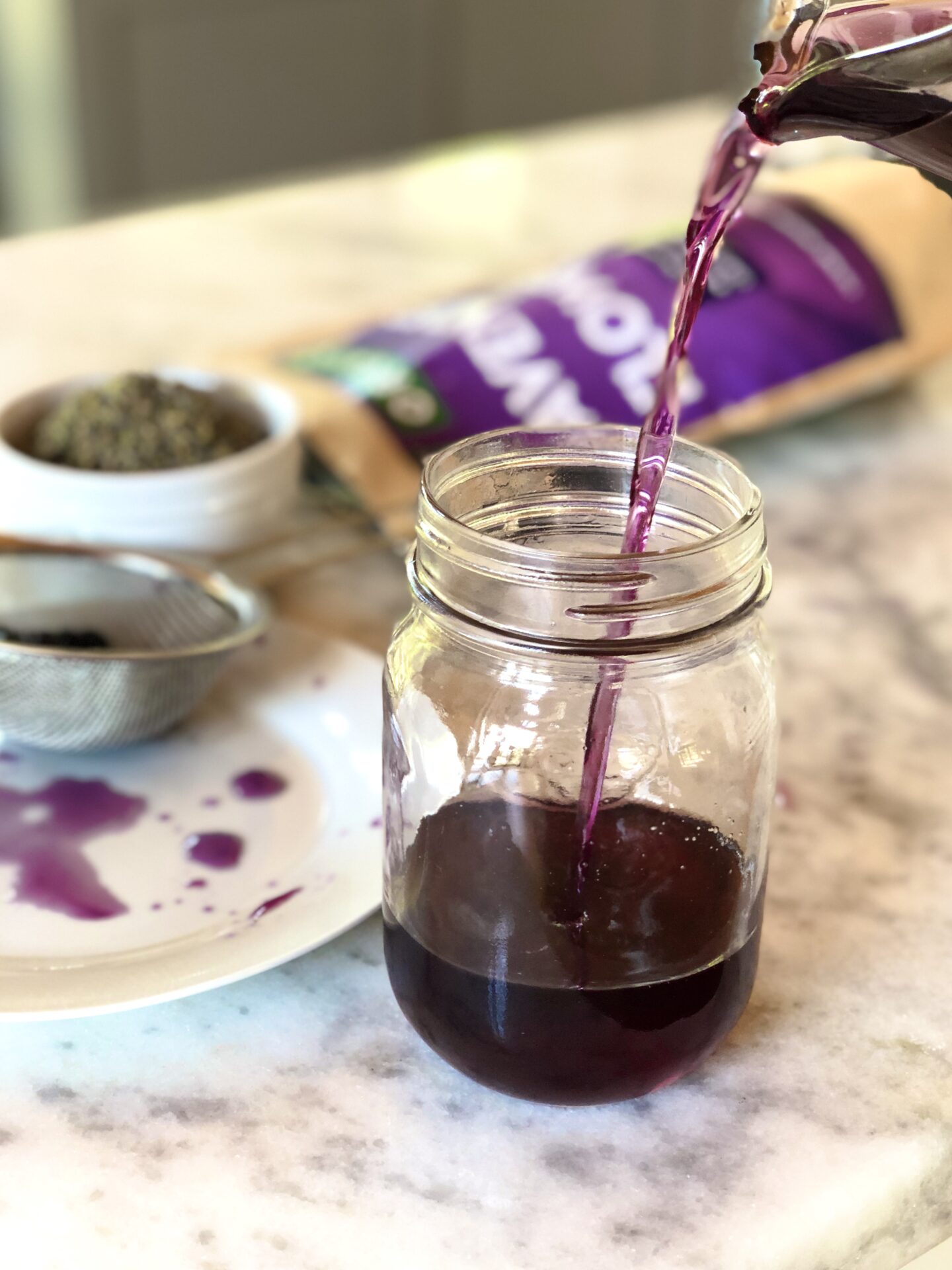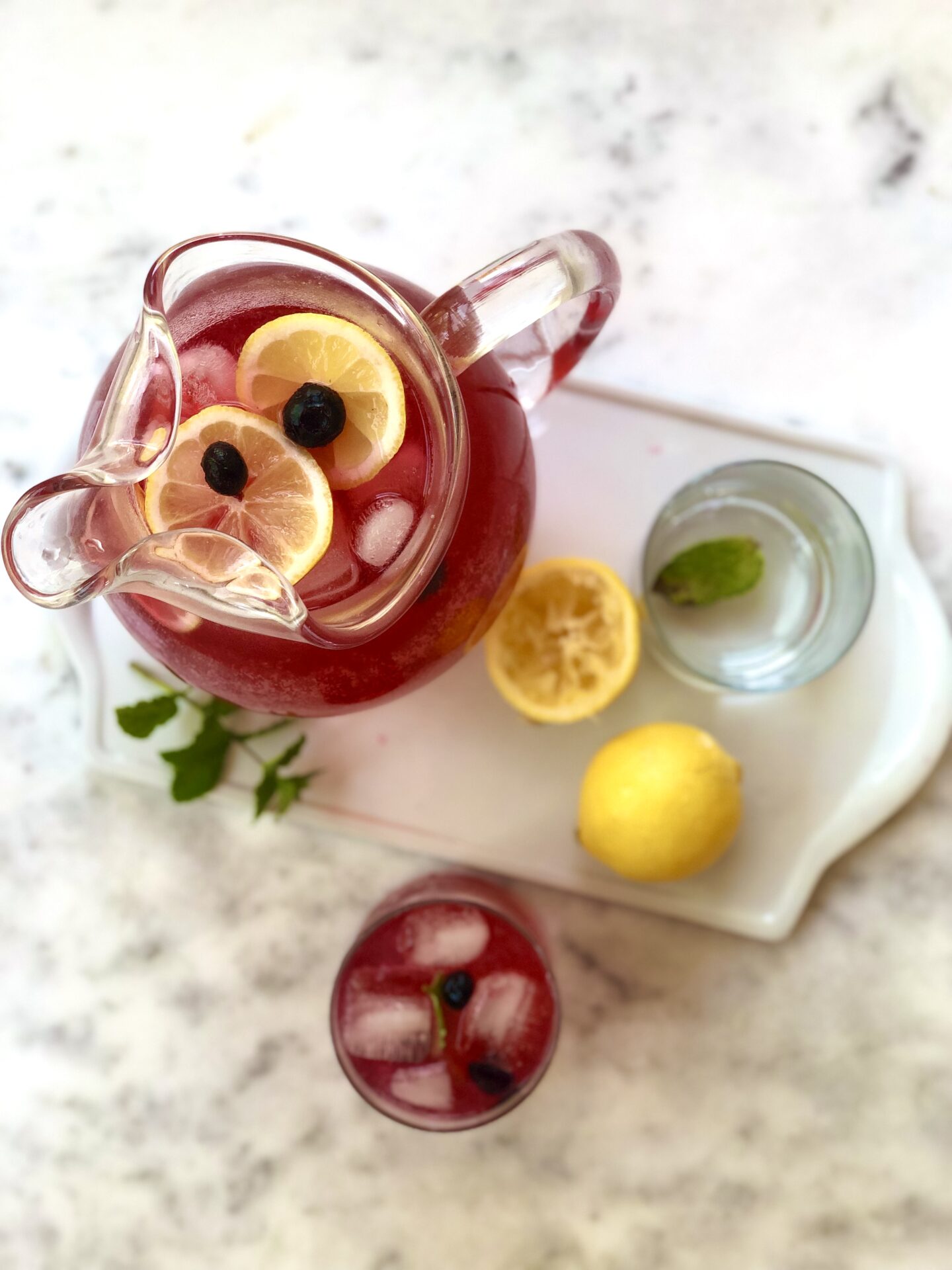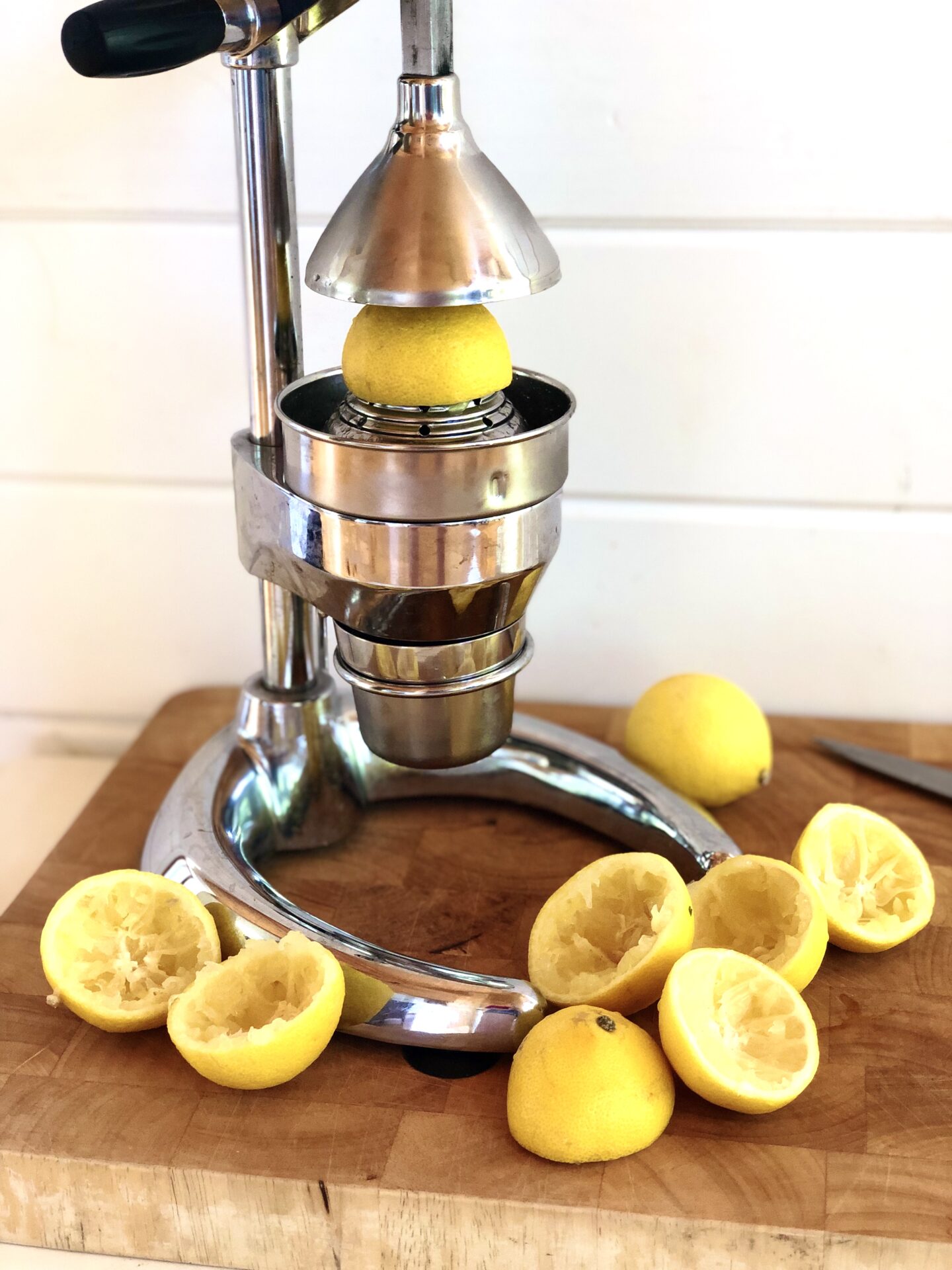 RECIPE NOTES
To make a cocktail, add 1.5oz of gin or vodka to a tall glass filled with ice. Top with the Blueberry Lavender Lemonade and stir to combine. Garnish with a lemon slice and a cocktail pick of fresh blueberries.
It is important to use culinary, or food-safe, lavender in this recipe. Not all dried lavender on the market is the same, with some being overly fragrant and better suited to sachets and soap making. Dried lavender intended for craft projects can be treated to enhance colour and is not intended to be eaten. Look for culinary lavender in health food stores or in the spice section of fine foods shops, or order online.