Welcome to Barbados!
 Thinking of taking a tropical vacation?  Looking for gorgeous beaches, turquoise water and swaying palm trees?  How about delicious food, fruity cocktails and interesting activities? With the sheer number of hot and sunny destinations available, it's hard to know which tropical oasis to choose, but don't worry, you've come to the right place.  This article has the answer to your question – Which tropical island has it all?   I'l tell you – it's BARBADOS!    But, how did I come to know this, and know so much about the island?  We spent a glorious 5 months in Barbados and during that long stretch of time I did my best to live as much as possible as both a tourist and a local.  Armed with a rental car, swim suits and flip flops we spent our time exploring every corner of this little island and enjoying everything it has to offer.  Drawing from that experience, I've compiled a list of where to eat, what to do and what not to miss!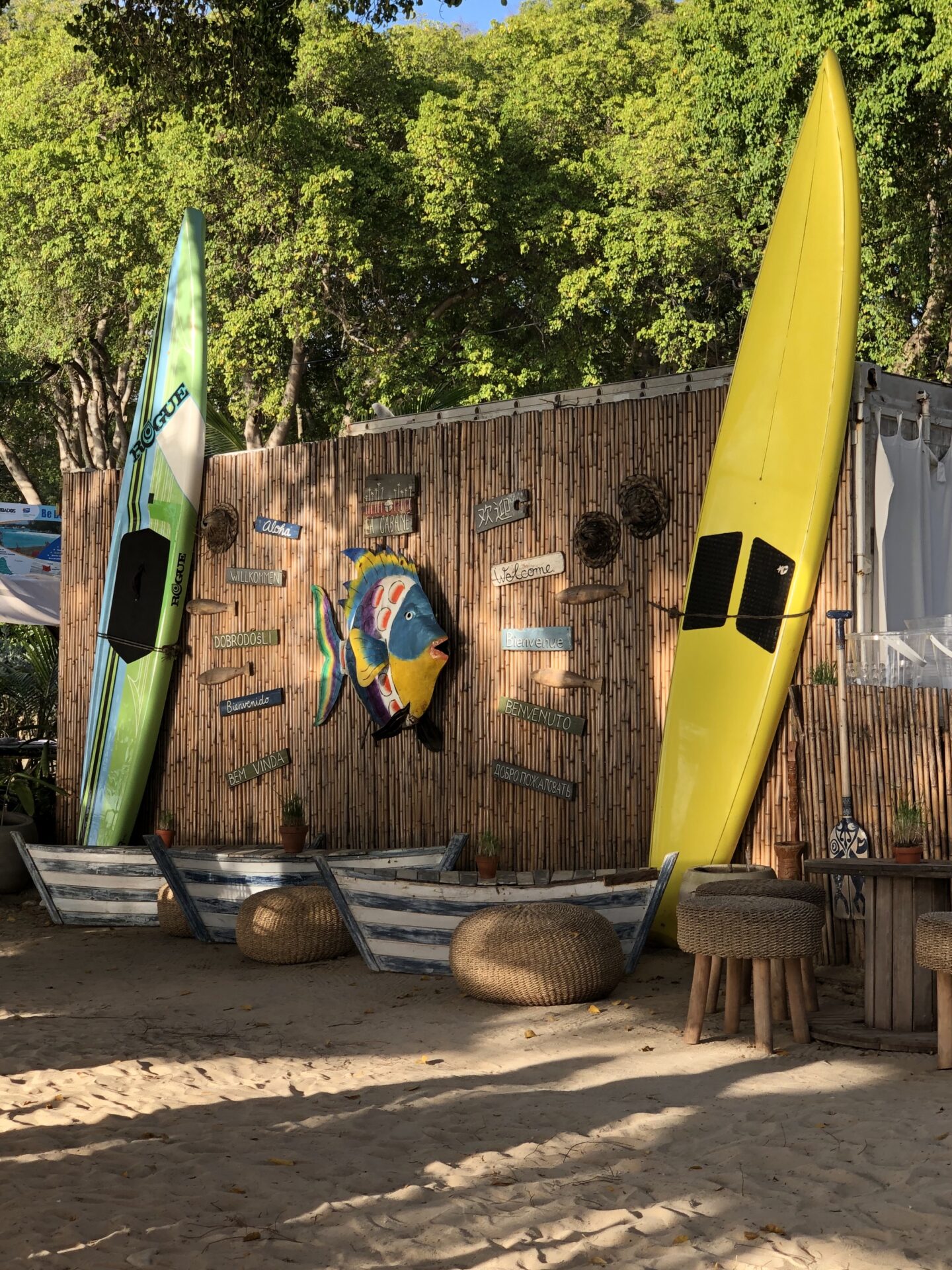 TAKE A MINI ROAD TRIP TO THE EAST COAST
If you've come to Barbados for a beach vacation, chances are you're staying somewhere along the famed Platinum Coast on the west side of the island, or at one of the many resorts along the south coast.  Beautiful though those areas are, be sure to head eastward to see a whole different side (literally and figuratively!) to the island.  While the west and the south boast stunning beaches and calm waters, the east coast offers breathtaking views, rugged coastline and big, big surf.  The whole island can be driven in just a few hours, so rent yourself a car, or hire a driver, and make your way to the east coast for an entirely different Barbados experience.   Drive along the coastal road towards the town of Bathsheba.  Park the car and walk the beaches for an up close look at the incredible rock formations.  It's important to note that the water is rough here and the currants are strong, so enjoy the beaches but don't try to swim.  (Don't worry, there are tons of great beaches to swim on other parts of the island, but we'll get to that in a minute.)  While you're in Bathsheba, stop at Dina's Bar to enjoy a Rum Punch under the shade of the palm trees.  Let that be your introduction to the local tradition of Limin', which is one of the best things to do in Barbados.  Let the afternoon slip away while relaxing with friends and taking in the beautiful scenery.    It really doesn't get better than that.  While you're in Bathesheba, watch the surfers at the legendary surf break, The Soup Bowl, then head just down the road to have lunch and marvel at the views from the historic Round House.  Reservations are usually required, so check them out on Instagram for up to date hours and information @roundhousebarbados.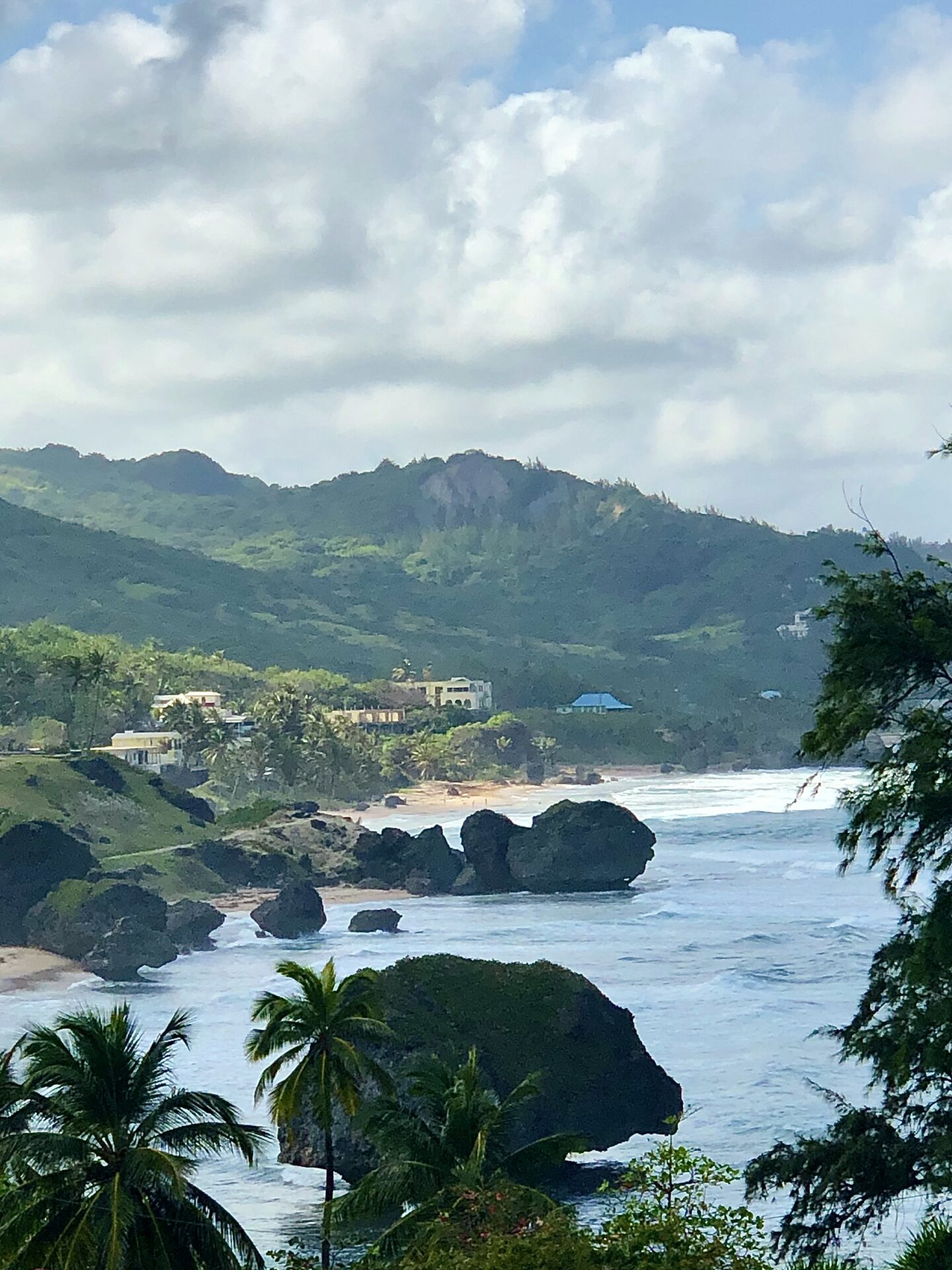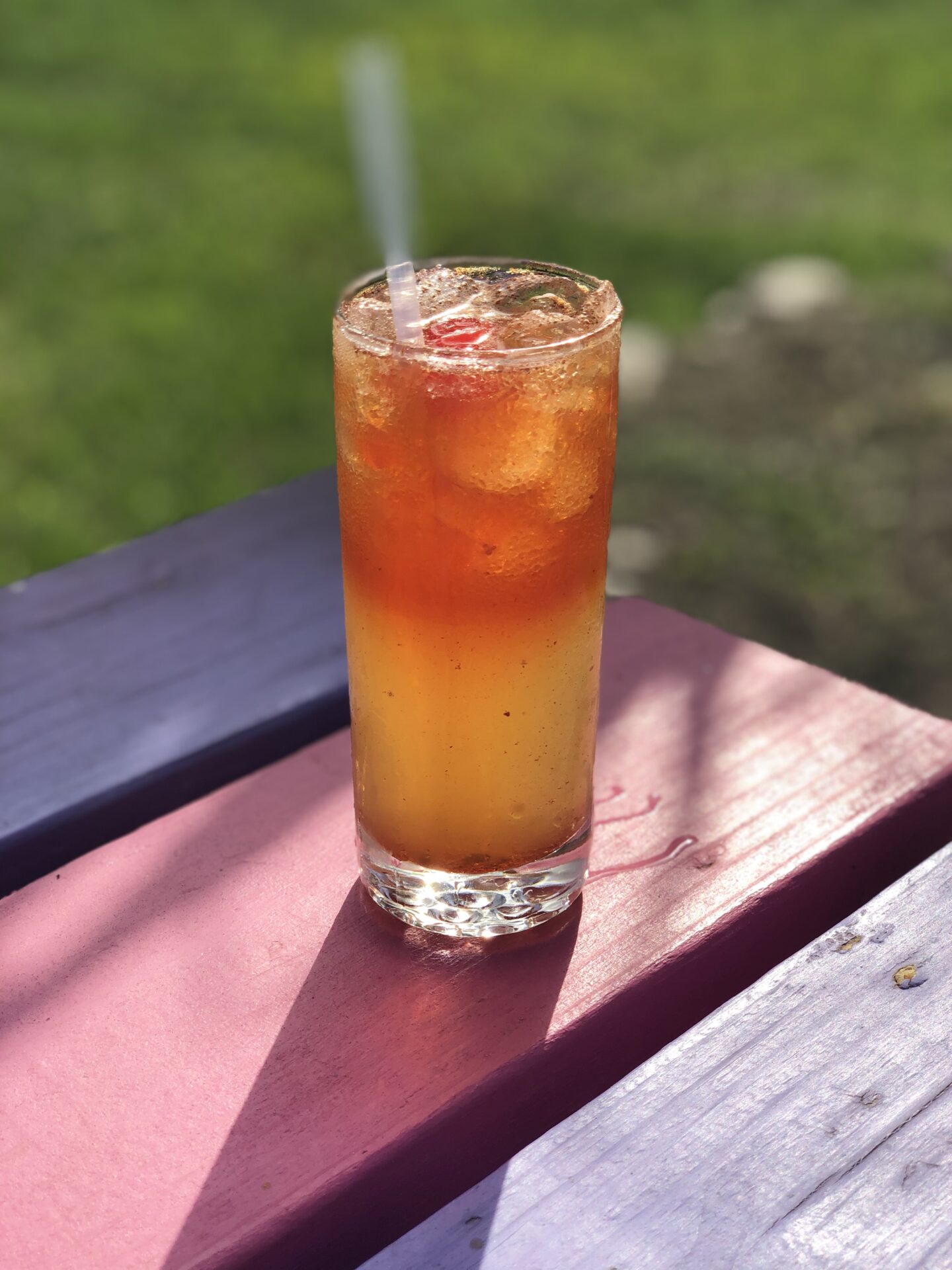 ANIMAL FLOWER CAVE
If you make the trip to Barbados, this natural wonder should not be missed.  Named after the anemones (animal flowers) that live in the waters of the cave, this site has so much to offer, whether at the cliff-top surface, or down inside the cave.  When you first arrive, walk around and take in the magnificent views of the Atlantic Ocean from this northern perspective.   If you look carefully past the crashing waves, you may even spot whales!  Stop in to the restaurant for a delicious lunch or peruse the hand-made items from the local vendors.  Bring a bathing suit and water shoes for your visit into the cave so you can swim in the pools and comfortably climb over the rocks.  If the waves are too rough, the cave may be closed for safety reasons, but the views from the top alone are worth the trip.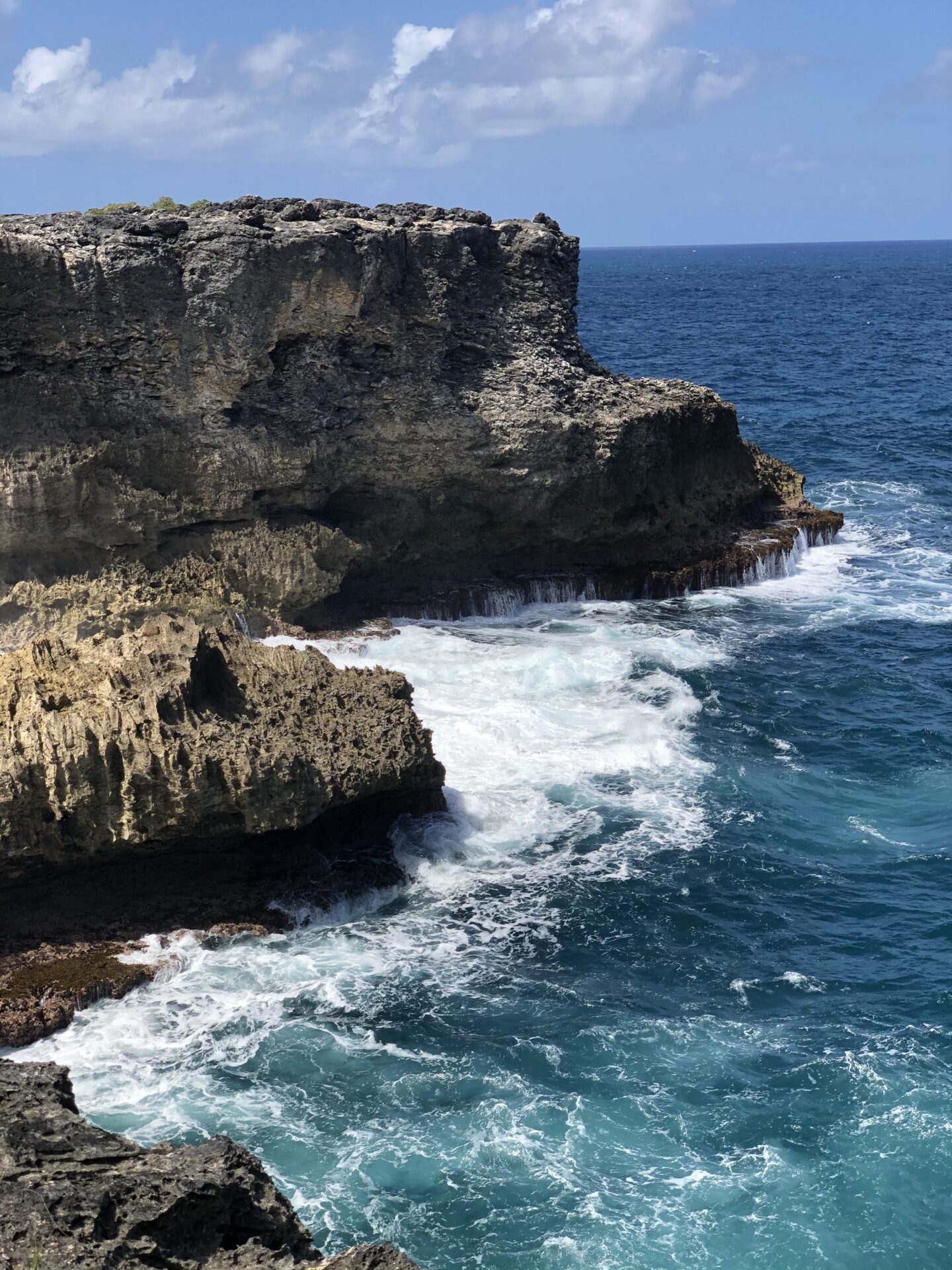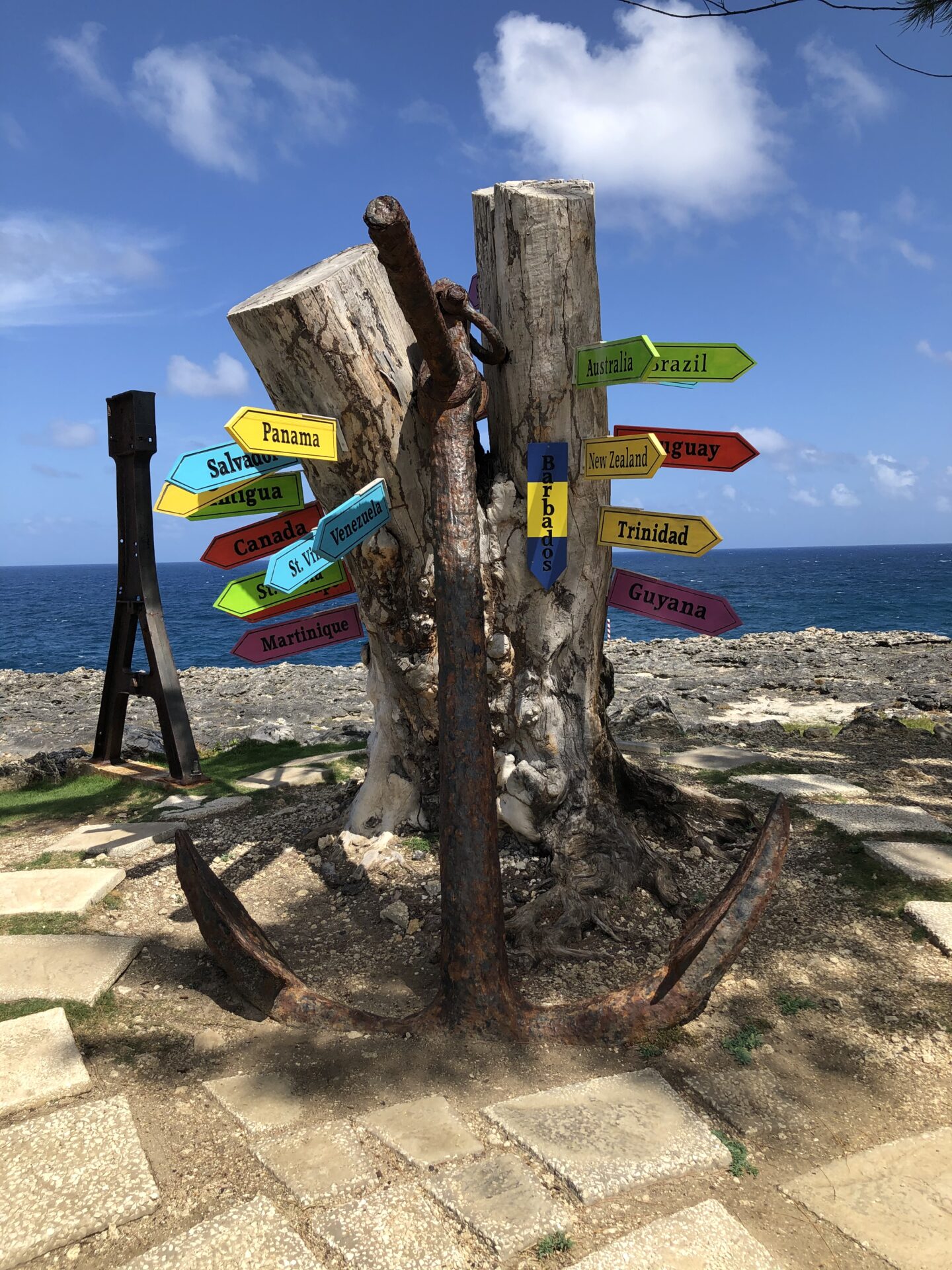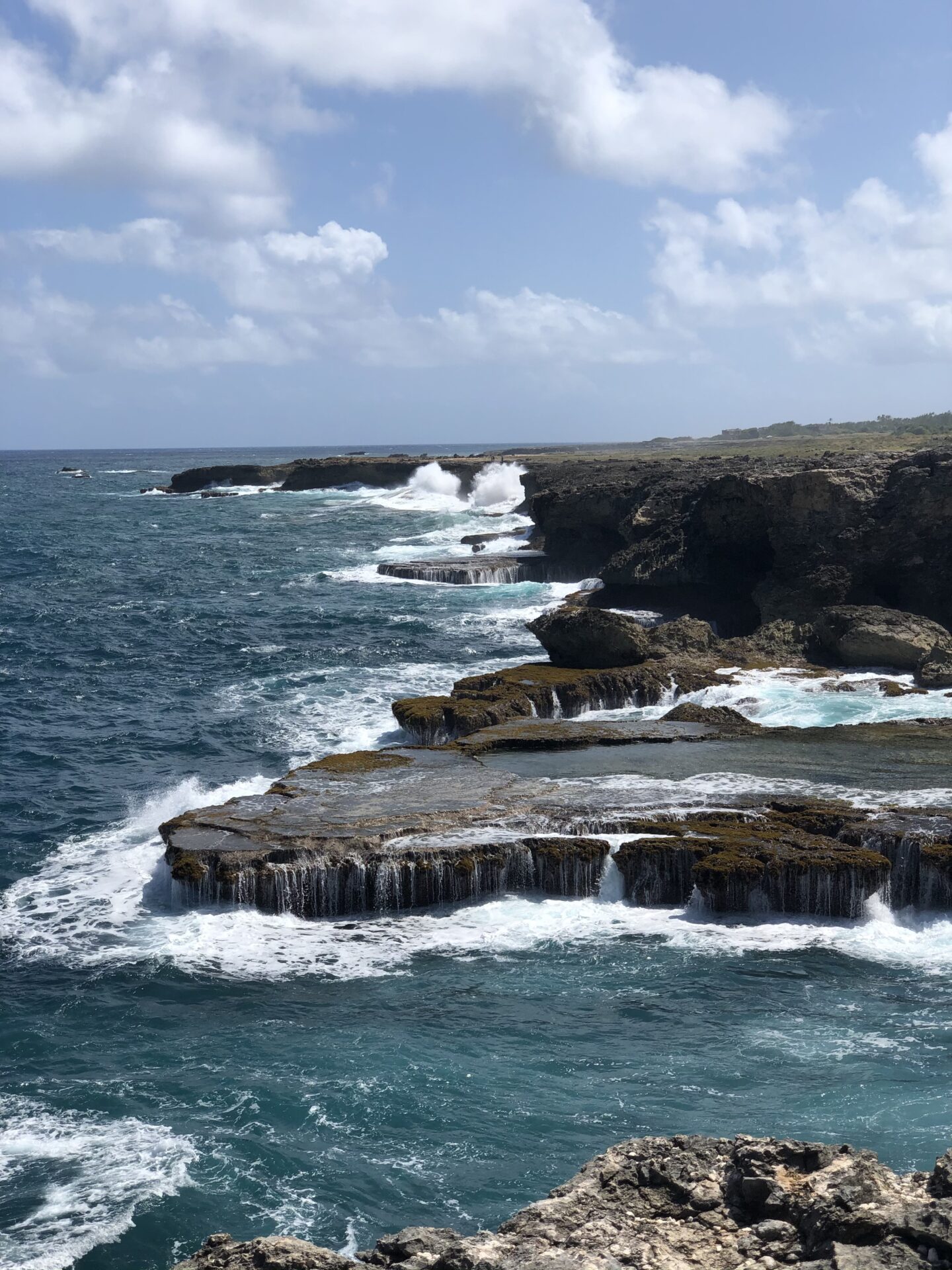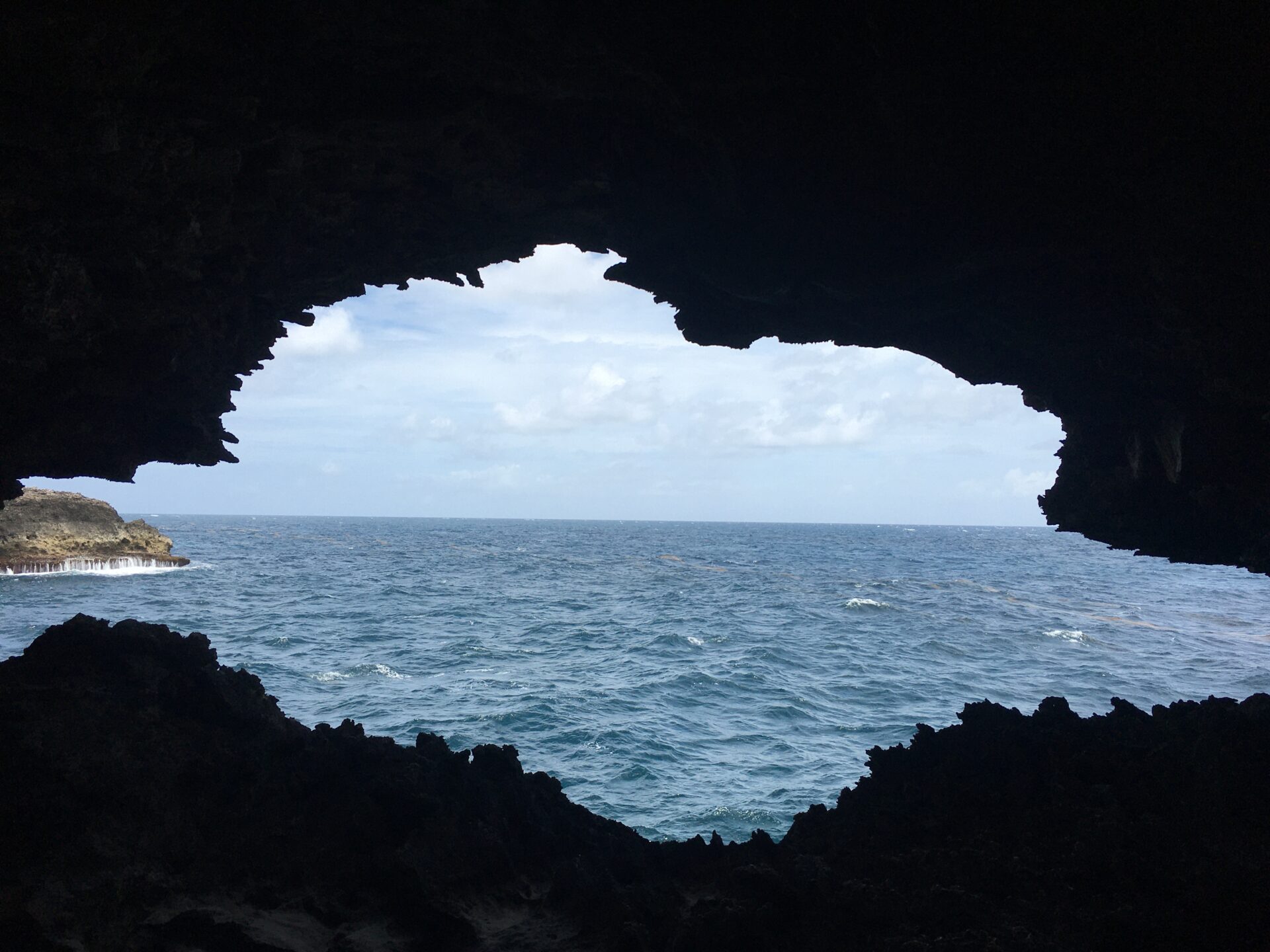 DRINK IN THE HISTORY AT ST NICHOLAS ABBEY
Its name is deceiving.  Do not expect a religious experience at St Nicholas Abbey, but instead make a pilgrimage of a different kind to this historic rum distillery, for a tour and a tasting.   Set on a lush plantation, the Great House at St Nicholas Abbey is just one of a handful of remaining Jacobean style mansions in the western hemisphere.  Take in the history, wander about the beautiful grounds, have a snack at the cafe and taste the delicious rum.  Visit the St Nicholas Abbey website for more on their history and tours.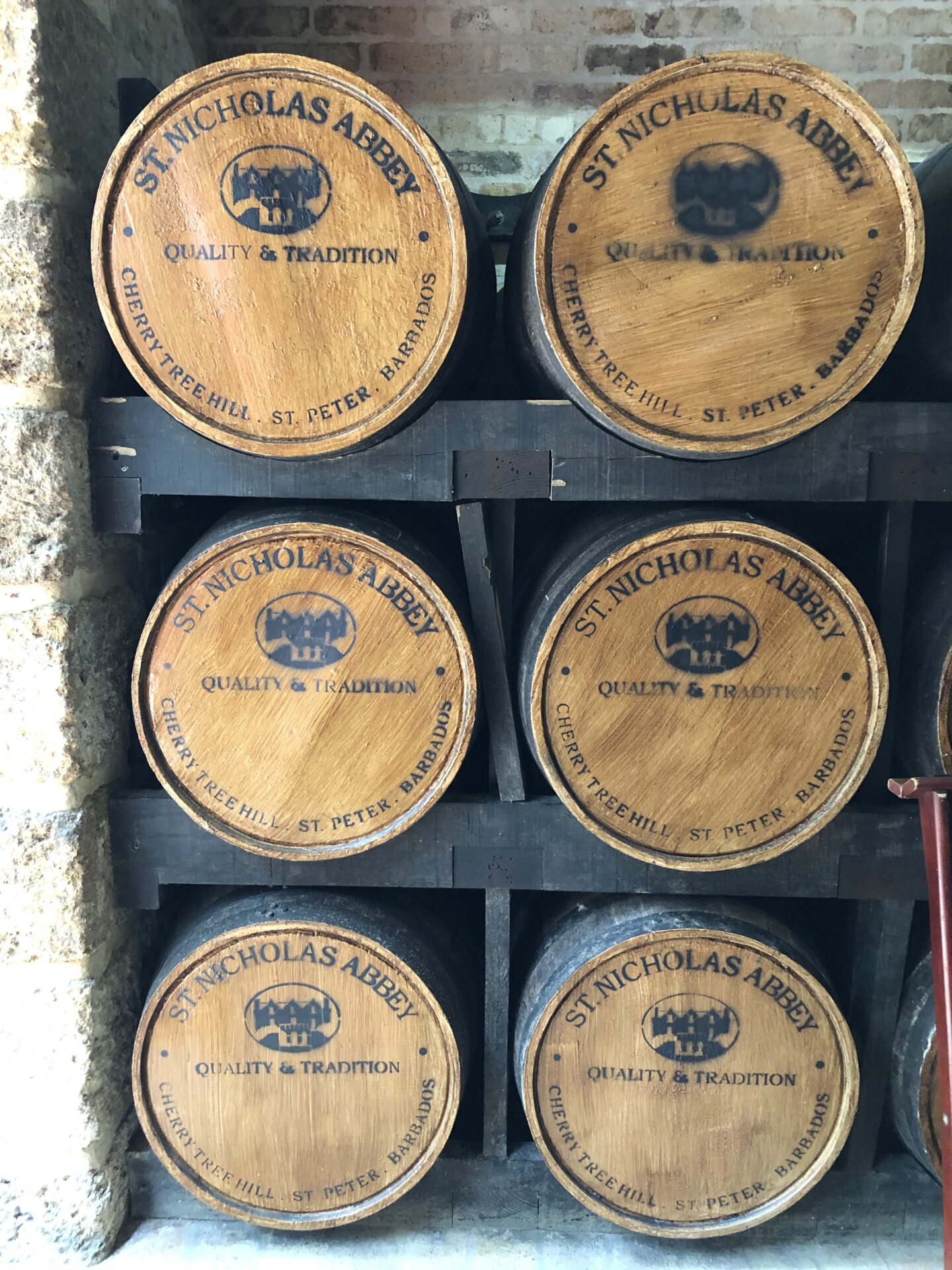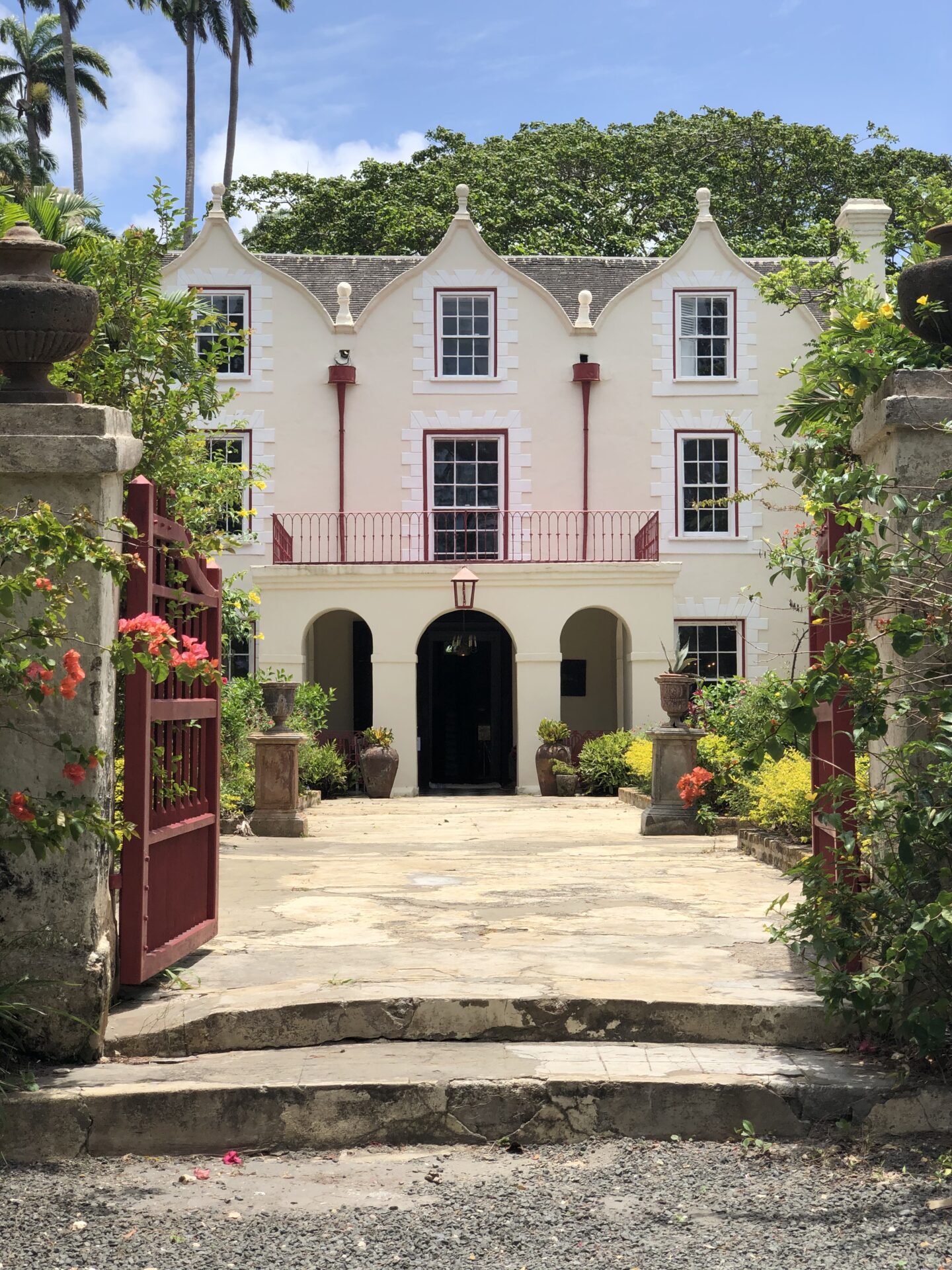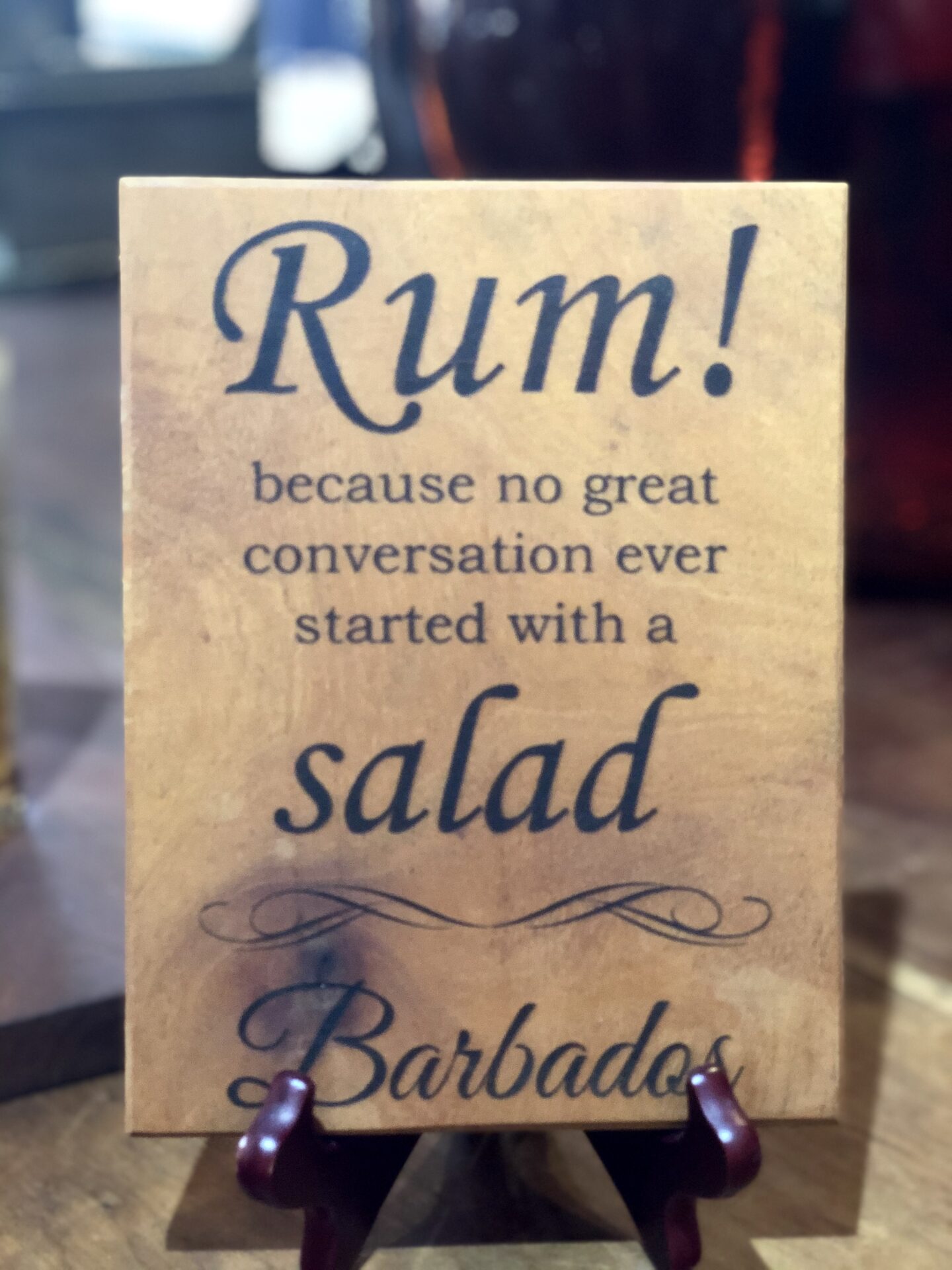 SHAKE IT UP AT THE MOUNT GAY DISTILLERY
Since Barbados is considered the birth place of rum, I couldn't just add one distillery to this list.  And the Mount Gay experience couldn't have been more different than our time at St Nicholas Abbey.  While our afternoon at St Nicholas was calm and refined (and so lovely!), our evening at Mount Gay was a party.   We elected for a tour that included a rum cocktail making workshop, because if nothing else, we wanted to make sure that we learned how to make the perfect Rum Punch while on the island.  We wisely chose the package that included transportation to and from the distillery, so we left the car at home.  Our lively tour guide made sure we learned a little about the history of rum making on the island, all the while making it one of our most fun nights out!  Check out the Mount Gay website for information on current tours and events.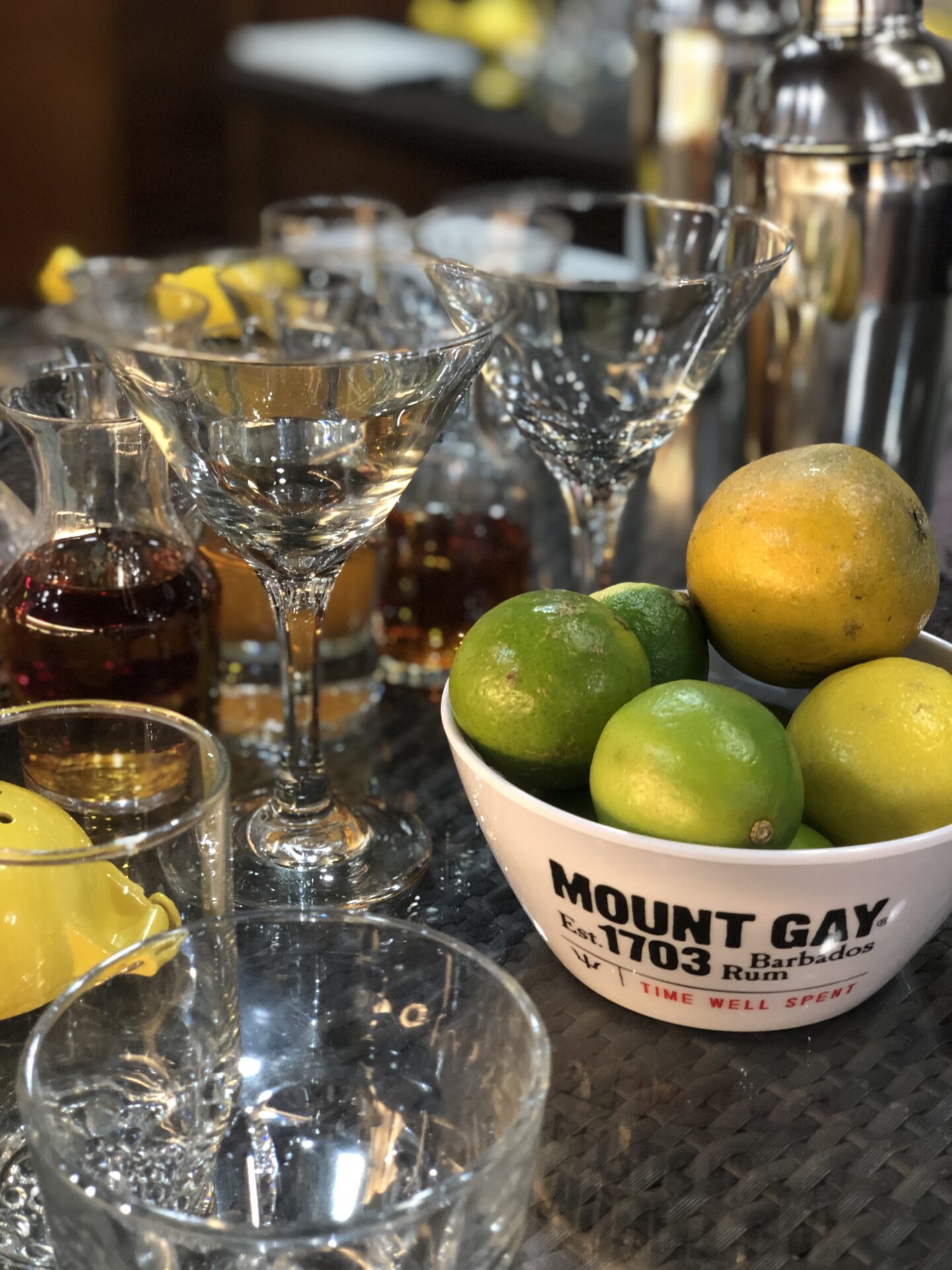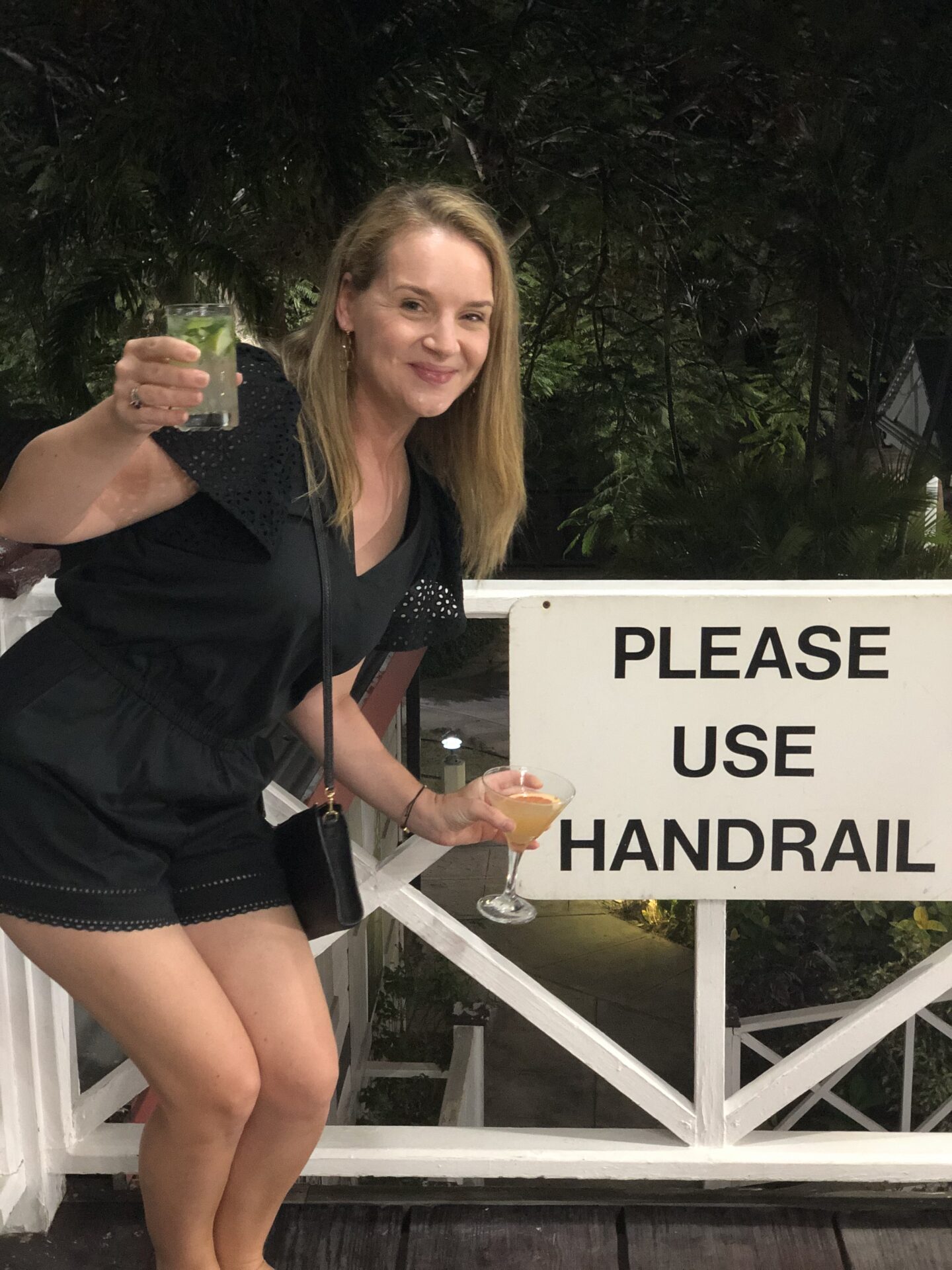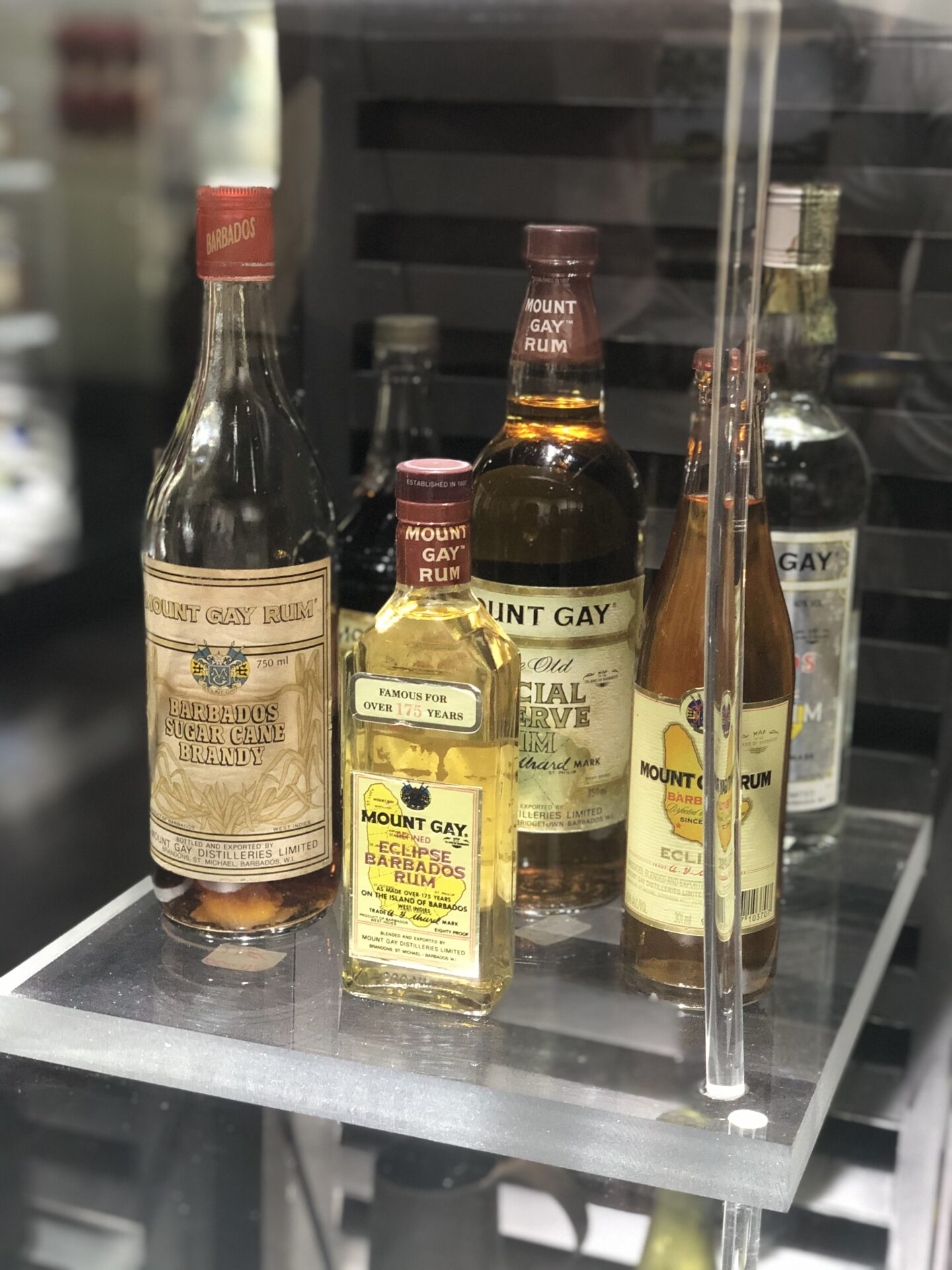 ENJOY THE HIGH LIFE WITH HIGH TEA AT SANDY LANE
British influence is apparent across the island, and the ritual of High Tea can be observed at the ultra luxurious Sandy Lane Hotel.  Enjoy delicious scones with clotted cream, lovely tea sandwiches and beautiful pastries while taking in the stunning surroundings and seaside view.
FINE DINING BY THE SEA
Do yourself a favour and make a reservation or two for dinner at one of the island's waterfront fine dining restaurants.  Trade your bathing suit and flip flops for a sundress and sandals, and head out to enjoy a beautiful dinner prepared by one of the island's best chefs, in an atmosphere that can't be beat.  First it should be said that even the nicest restaurants in Barbados are never stuffy or dull.  Be prepared for a friendly welcome and a relaxed vibe, with top notch service and beautifully prepared food.  We dined at a lot of great places, but my favourites were Champers (in Bridgetown), Tides (in Holetown), The Fishpot (in St Lucy) and The Sea Shed (in Mullins Beach). The sun goes down early in Barbados, so make your reservations around 5:30pm so you can watch the sunset over pre-dinner cocktails.  That may seem early for dinner, but don't worry, you're free to enjoy your meal at a relaxed island-pace, while listening to the sounds of the waves.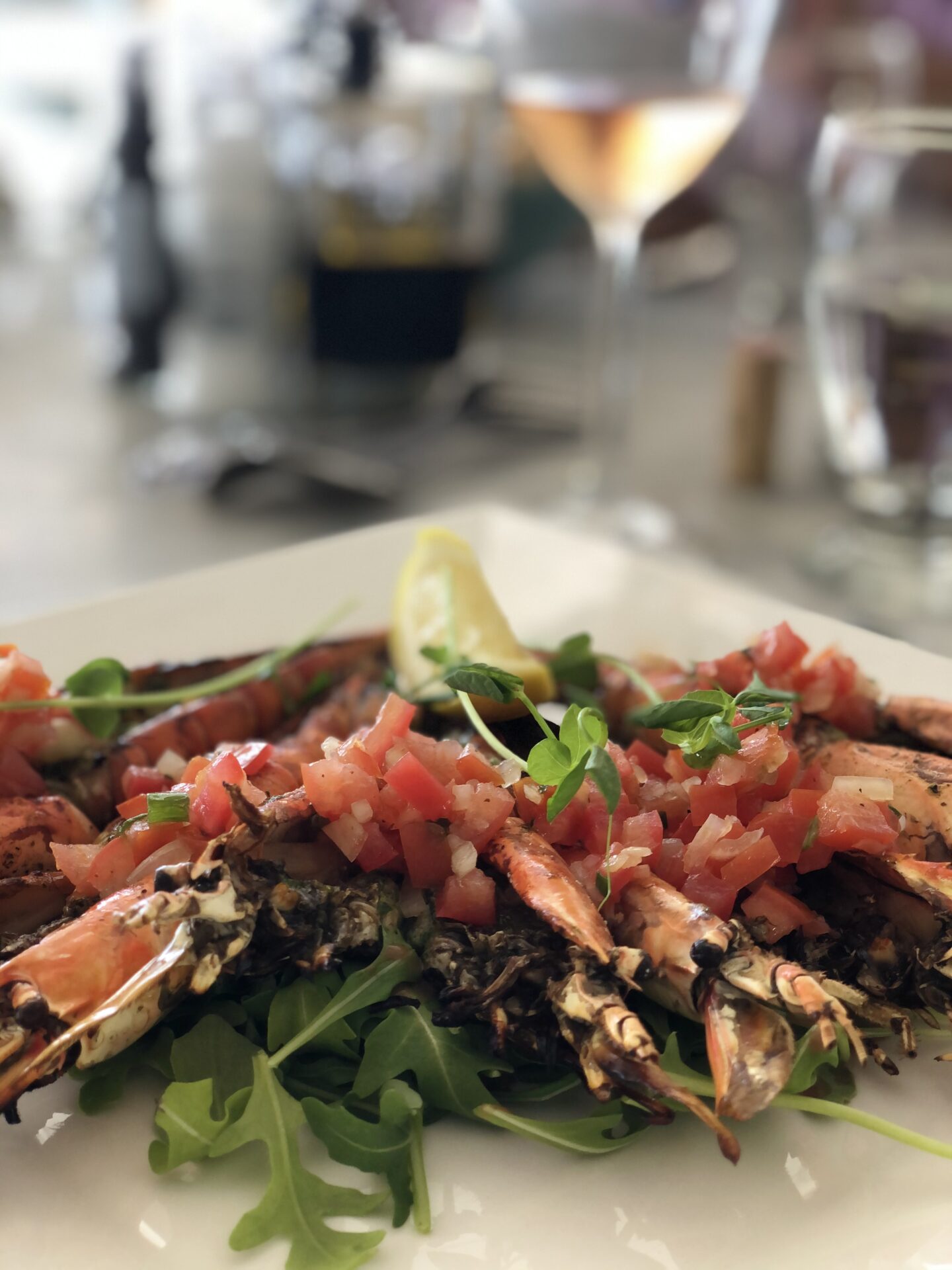 CASUAL DINNER WITH YOUR TOES IN THE SAND
A tropical vacation wouldn't be complete without a casual meal served right on the beach.  There are many cute places that set their tables up on the sand just feet from the ocean, but my absolute favourite is La Cabane at Batts Rock Beach.  This lively place features great cocktails, innovative dishes and a fun, relaxed atmosphere.  When the sun sets, the lanterns are lit and the beach party vibes continue well into the evening, making you feel that yes, indeed, paradise has been found.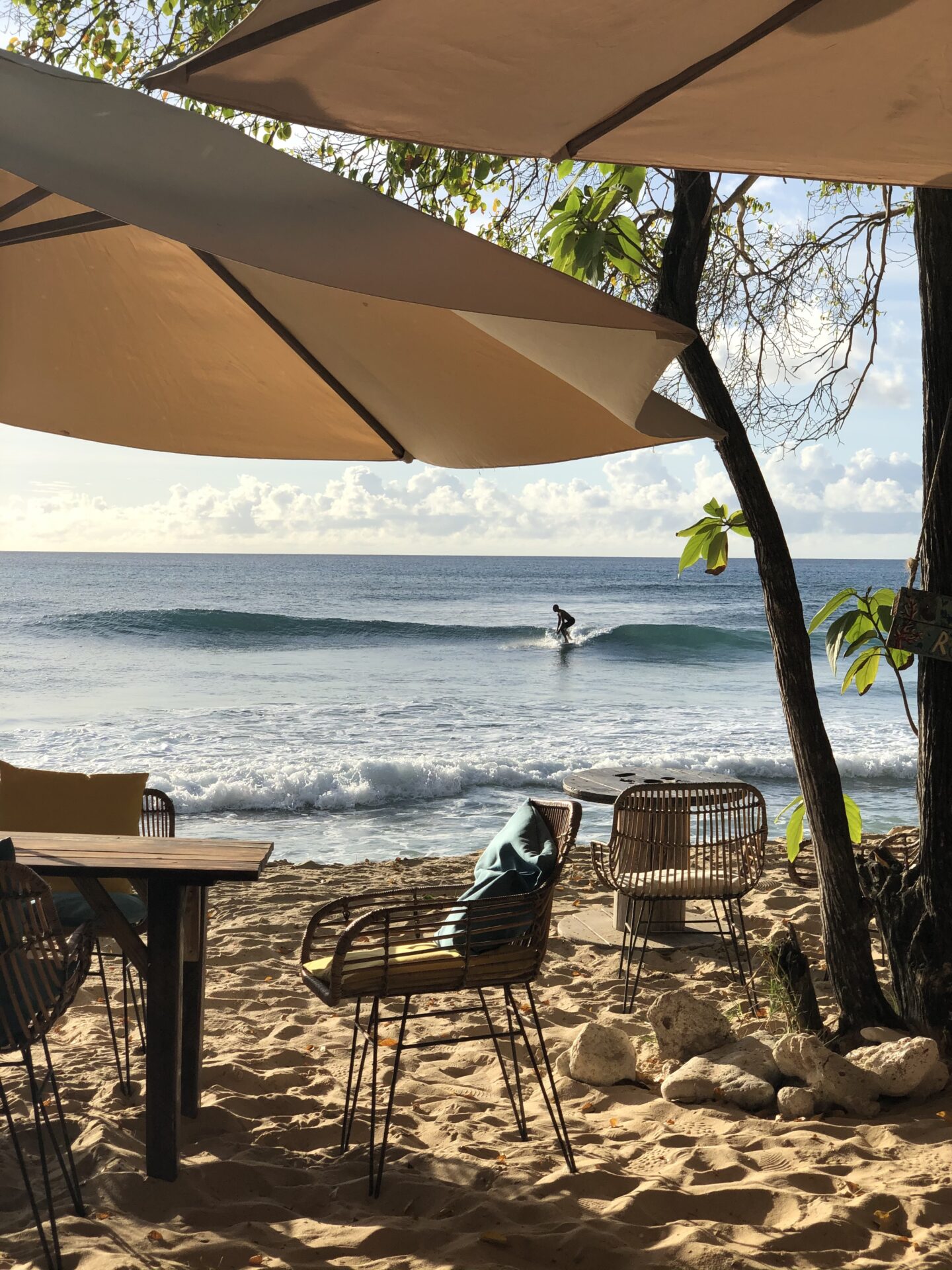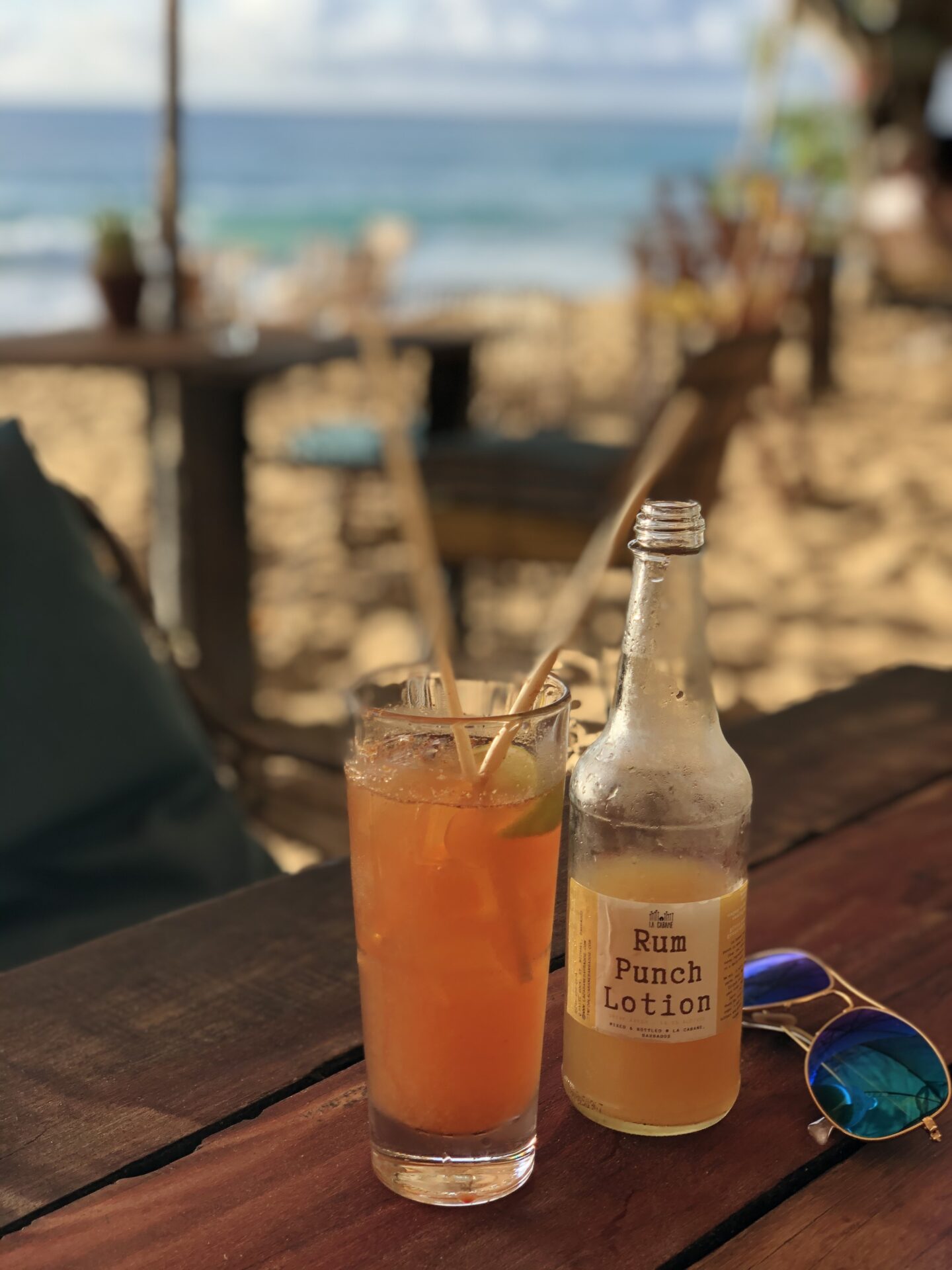 ON THE BOARDWALK, DOWN BY THE SEA
Feel like getting active after all the eating you've been doing?  Head to the south of the island to walk or jog the boardwalk that runs along the water between Camelot and Accra beaches.  Barbados is generally a very safe place, but we were told that some areas of the boardwalk are not well lit at night, so it's best to make this a daytime activity,  The boardwalk is lined with white sand beaches and dotted with restaurants and bars, so it's a beautiful stroll and a lively place while the sun is out.  Should you get hungry, or need a drink on your walk, Baby Doll is a great place to stop.  Serving up quirky and unexpected dishes and drinks, this little restaurant is just what you need to liven up your day.
HORSES, CHUCKERS AND DIVOTS
Polo is a popular sport in Barbados and the matches draw crowds of both locals and tourists.  Spend a sunny afternoon watching the horses thunder up and down the field to the delight of excited spectators.  Dress nicely and wear a wide-brim hat to protect yourself stylishly from the strong afternoon sun.   The season runs from December until May.  If you're on the island during those months, connect with the Barbados Polo Club on Facebook to find out about upcoming matches.
RELAX AND RECHARGE AT HUNTE'S GARDENS
Take a break from the sun and head to the shady oasis that is Hunte's Gardens.  Follow the path down into the gully as you feel the temperature drop a degree or two, and utter relaxation sets in.  If you're into yoga, the open, grassy area is the perfect spot for an impromptu Sun Salutation or two.  Or find one of the benches tucked away amongst the foliage for a peaceful moment of reflection.  Prepare for a full sensory experience, as you take in all the exotic scents.  Don't forget to look up, way up, to appreciate the towering palms, and be sure to listen attentively to all the sounds of the vibrant forest.   If you're into photography, the wide variety of tropical flowers and plants will make perfect subjects for some colourful shots.  The greenery and flowers also make a lush background, so be sure to capture some portraits of your travel companions to remember your time on the island!  After you've finished your nature bath, head back to the house to have a drink and a chat with the garden's creator, Anthony Hunte.    Friendly, hospitable and charming, Anthony is filled with the tales of a lifetime spent on the island, and of how this majestic garden was created through genius and years of hard work.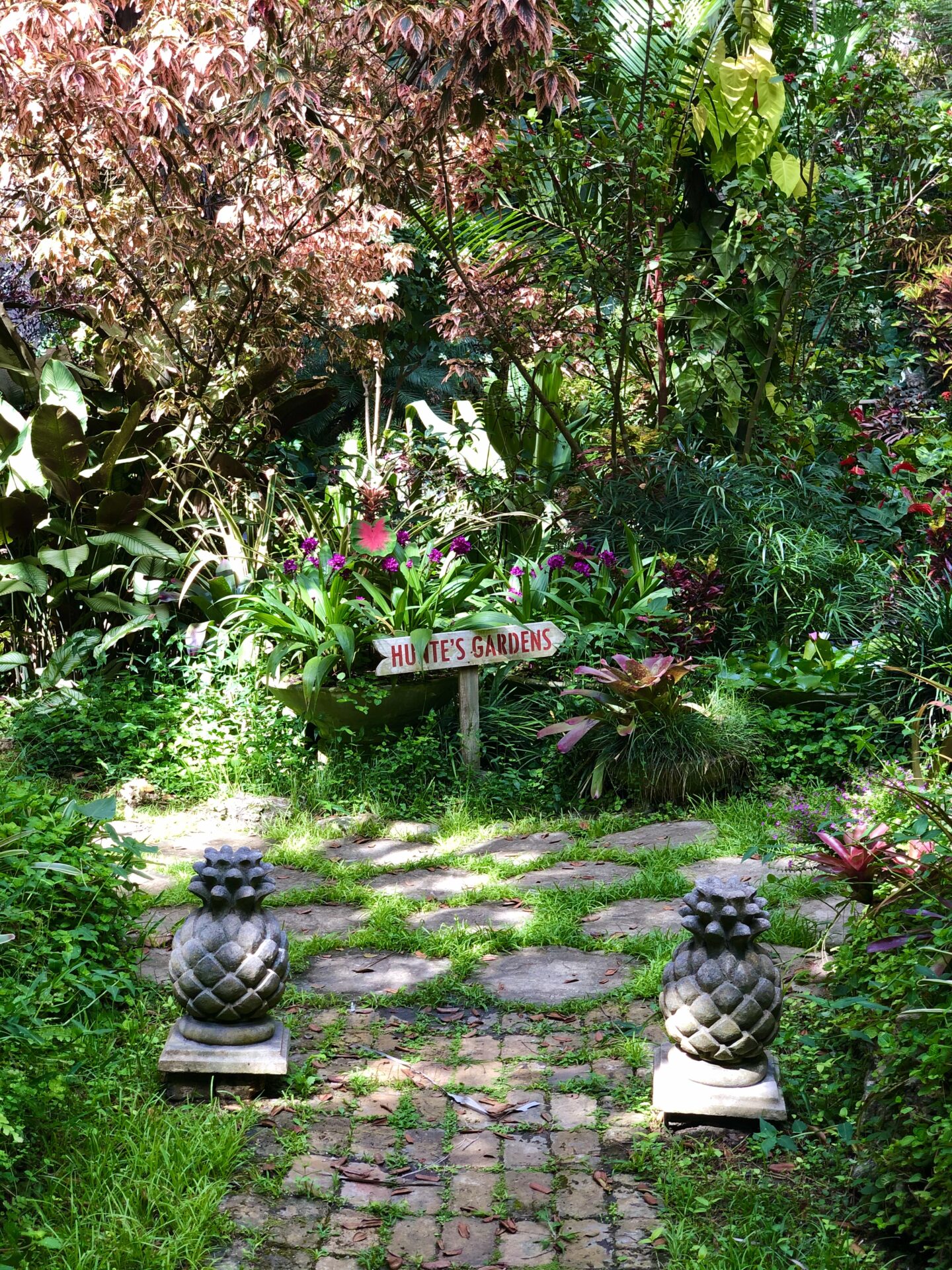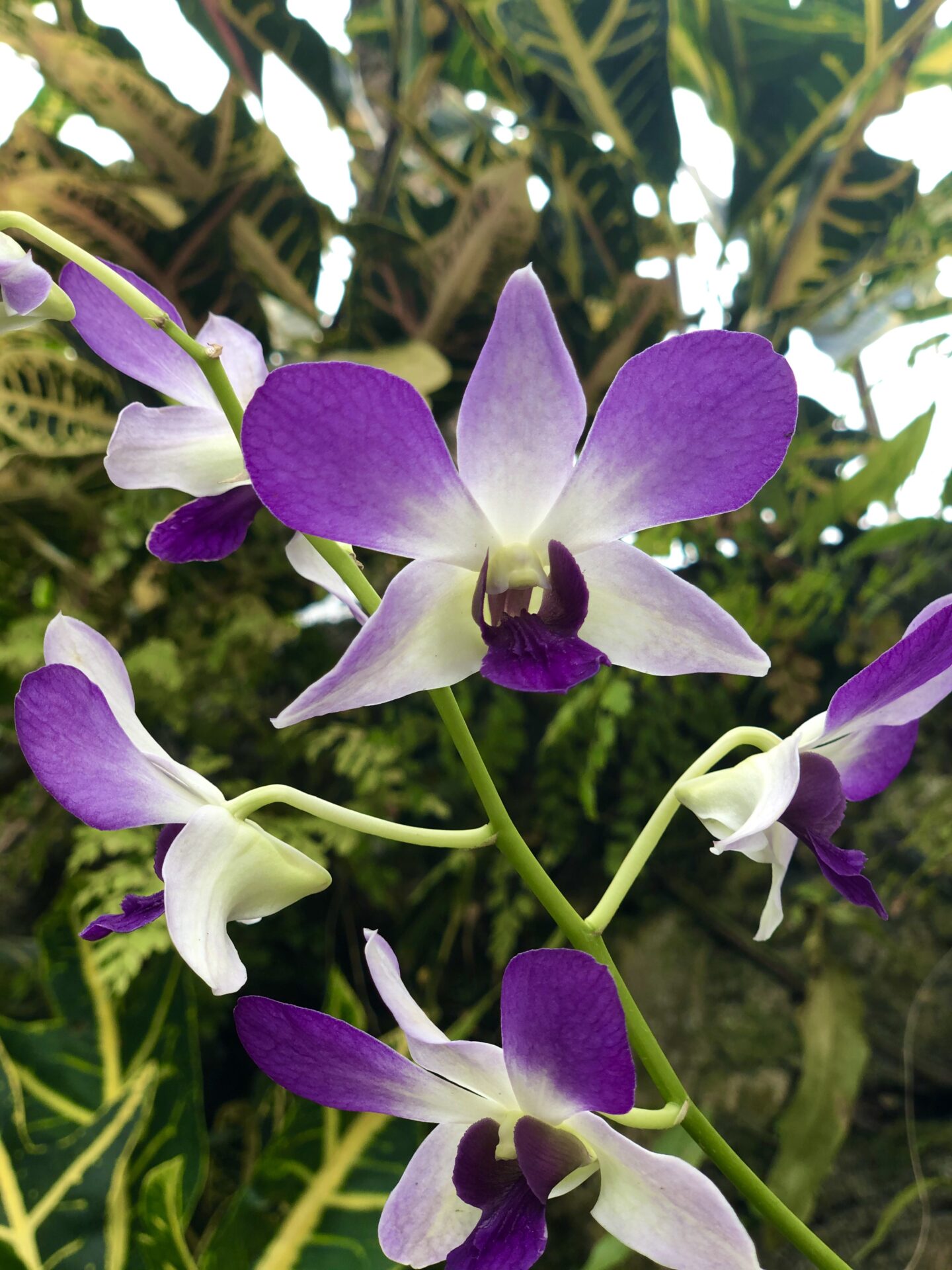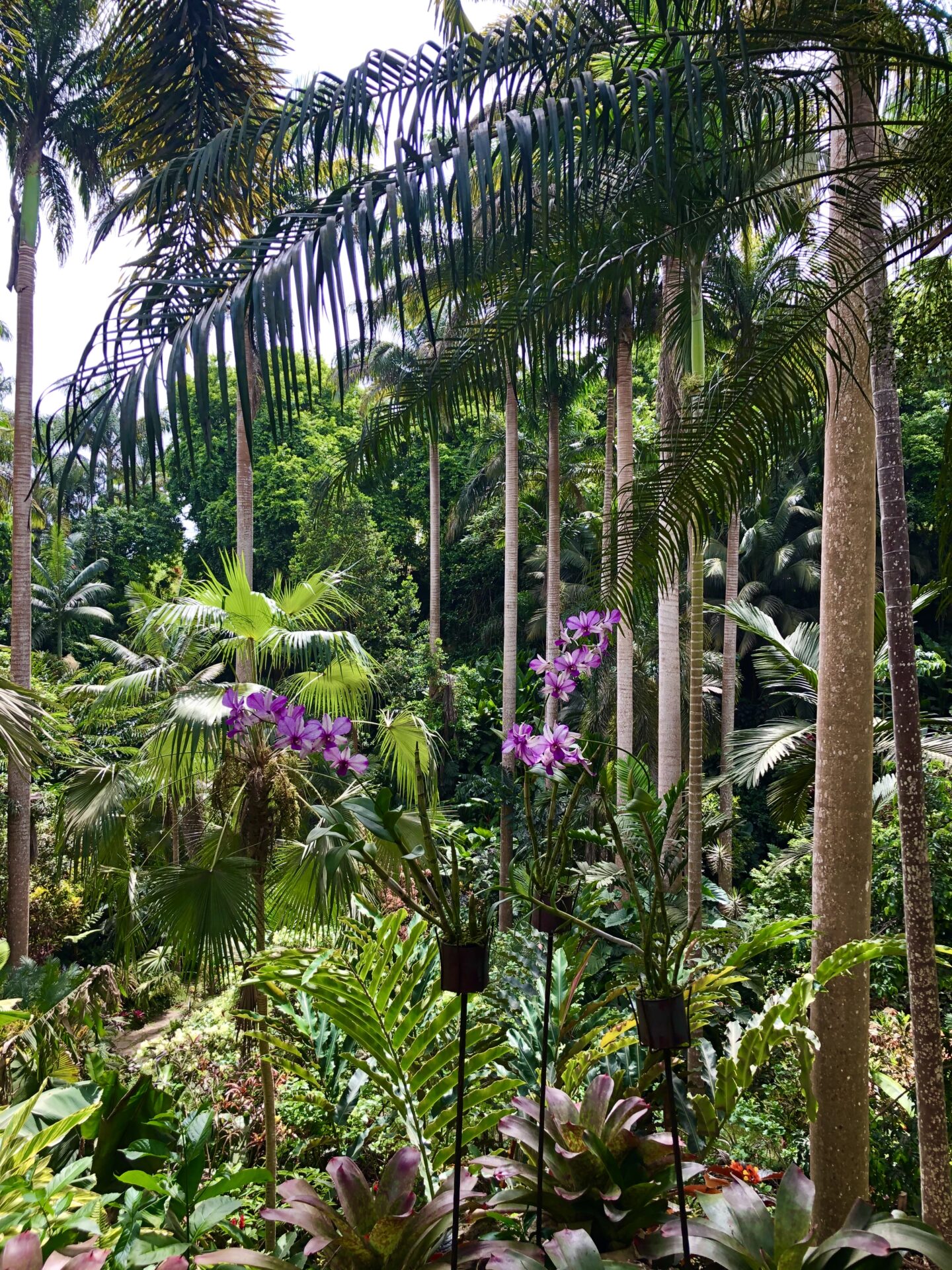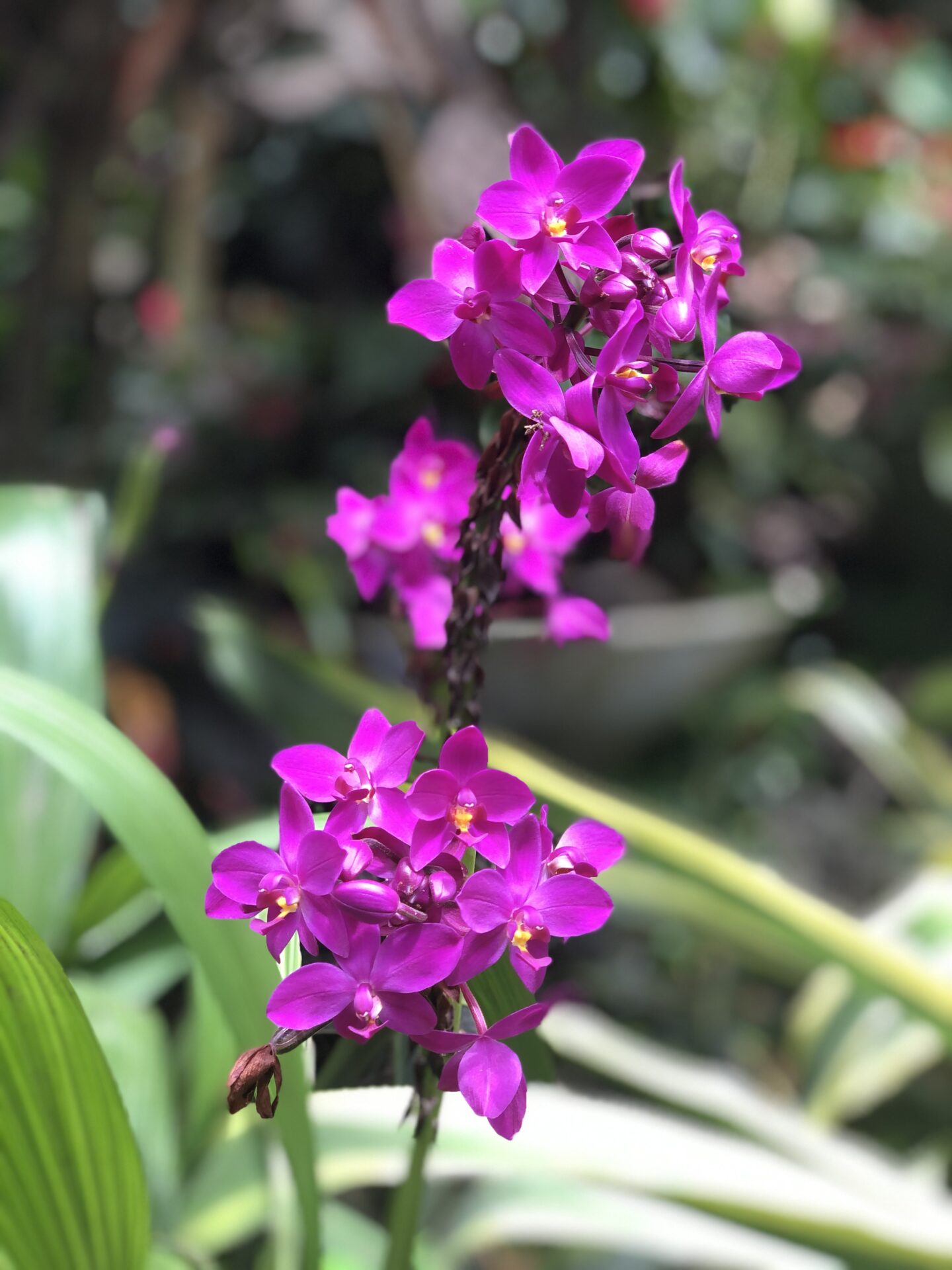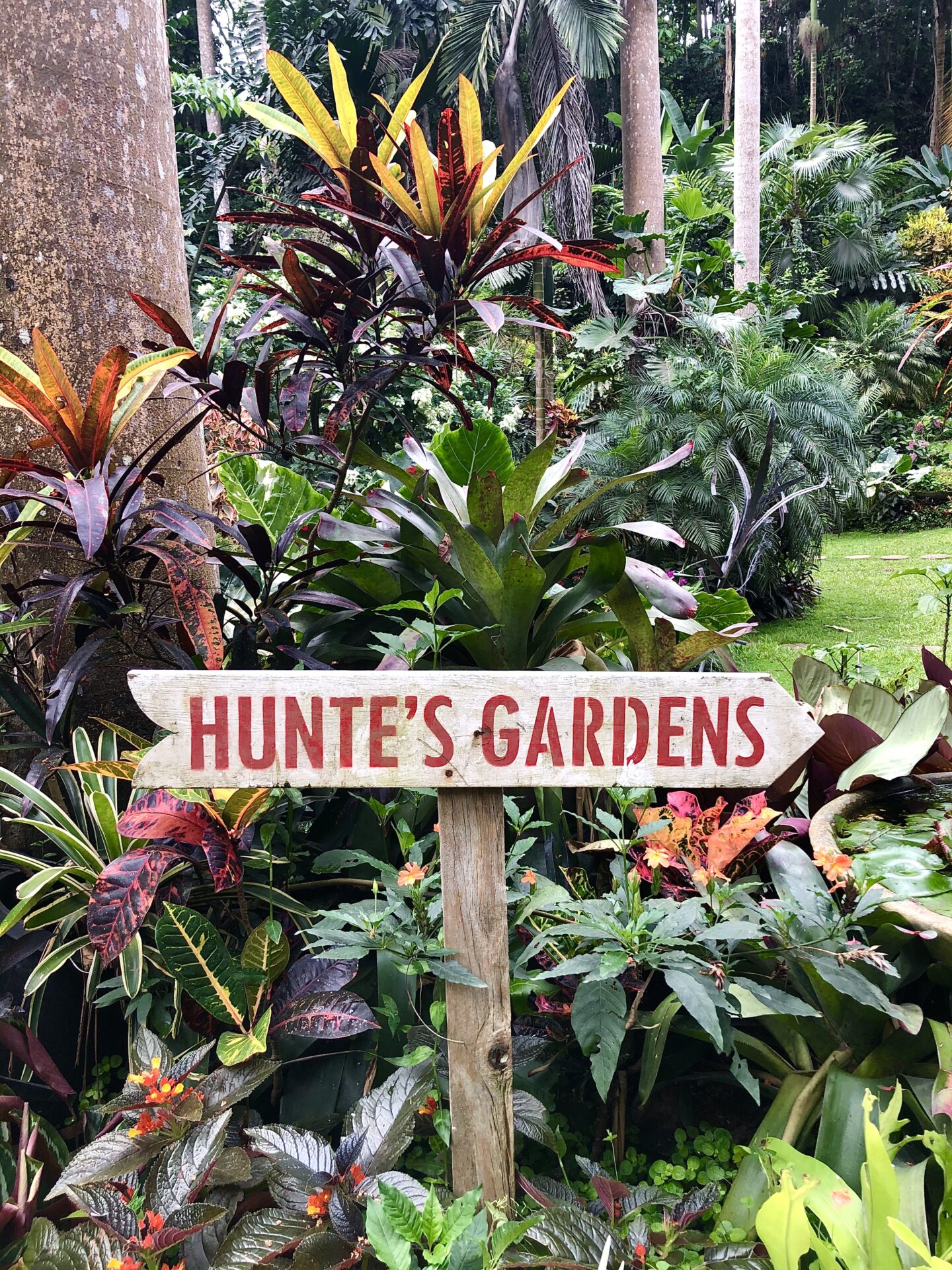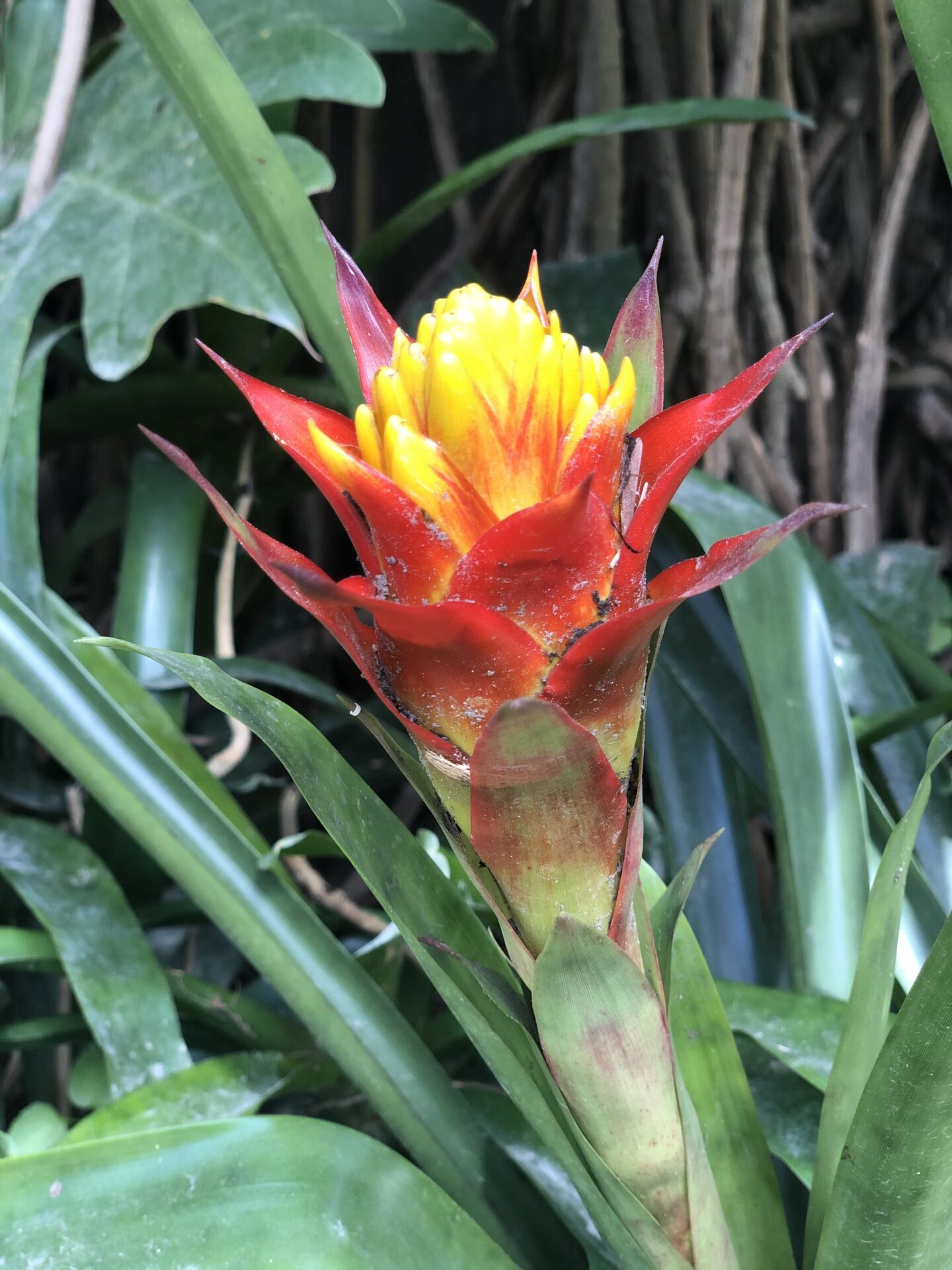 BUT OF COURSE, THE BEACHES
Barbados has so much more to offer than just pristine beaches, but no doubt they will be a highlight of any trip to the island.  Enjoy the endless stretches of sand and calm clear waters of West Coast, or head for the south coast to enjoy a busier scene and water sports.   Each beach has its own flavour, features and activities (or peaceful lack there of!) so try a variety to see what suits you best.   All beaches in Barbados are public, even the ones in front of the hotels, so grab your swimsuit and walk the sandy coastlines freely.
Here are a few of my favourite Barbados Beaches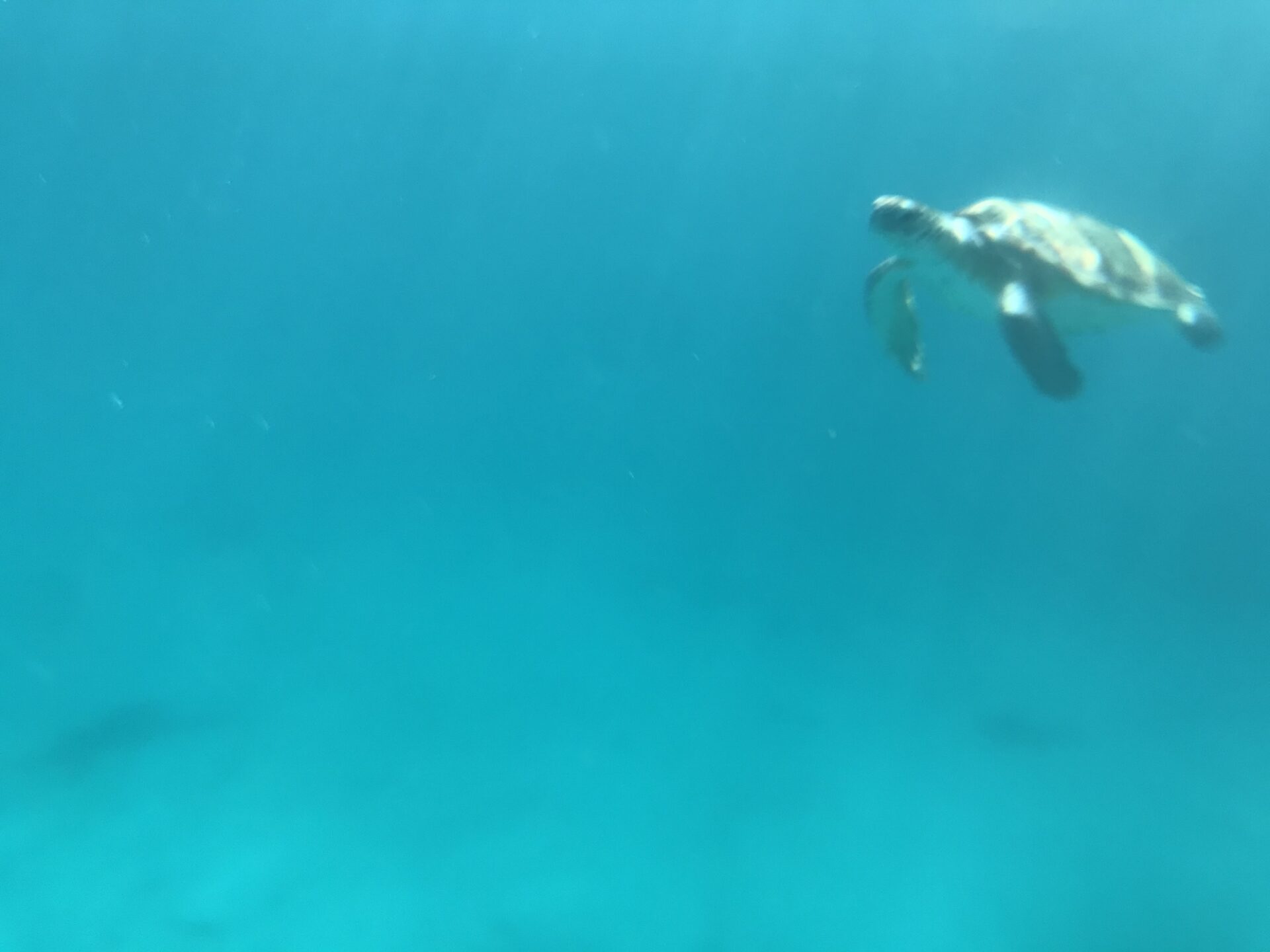 ROCKLEY BEACH/ACCRA BEACH
This white sand beach on the south shore has lots to offer.  Bring a mask and snorkel and keep an eye out for colourful fish and sea turtles.  A boogie board (sold at beach shops and gas stations around the island) is the ideal vehicle for riding the waves.  If you're in search of calmer water, head to the south end of the beach where the rocks create a sheltered lagoon.   Be sure to take a look at the rocks themselves, to watch crabs of different sizes scamper in and out of their hiding places.   Sunbeds and umbrellas can be rented and refreshments are available at the tiki bar.  The boardwalk begins at the north end of the beach, and Champers Restaurant is at the south end, so it's easy to combine other activities with a trip to this beach.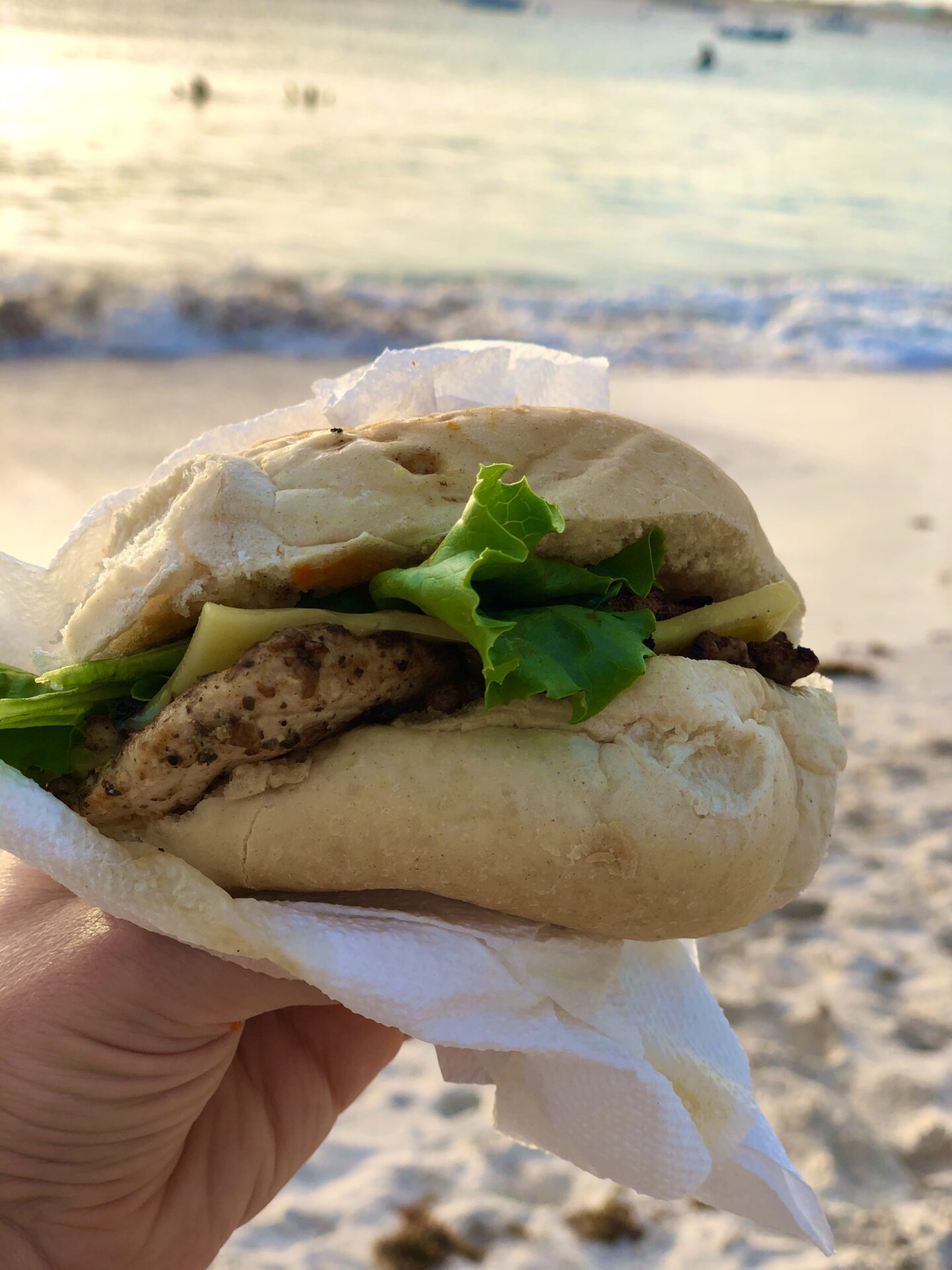 PEBBLES BEACH
On the south shore, in Carlisle Bay, is the popular and lively Pebbles Beach.  Situated between the Hilton and Radisson Hotels, this beach offers lots of parking, a surf shop and refreshment options.  Whether you rent a stand up paddle board, take a surf lesson or rent a sunbed and umbrella – this beach has a little something for everyone.  My favourite feature of Pebbles Beach is Cuz's Fish Shack, the home of arguably the best Fish Cutter on the island.  What is a Fish Cutter?  Unique to Barbados, it is the most delicious, simple, fish sandwich you can imagine.  Served on a soft, fluffy salt bread roll, the flavourful freshly caught fish is simply topped with cheese, lettuce and tomato. A bottle of spicy, yellow Bajan Pepper Sauce is available for those who like it hot, like I do.   Don't worry though, you can cool your mouth off a bottle of local Banks Beer.  It's a match made in seaside heaven!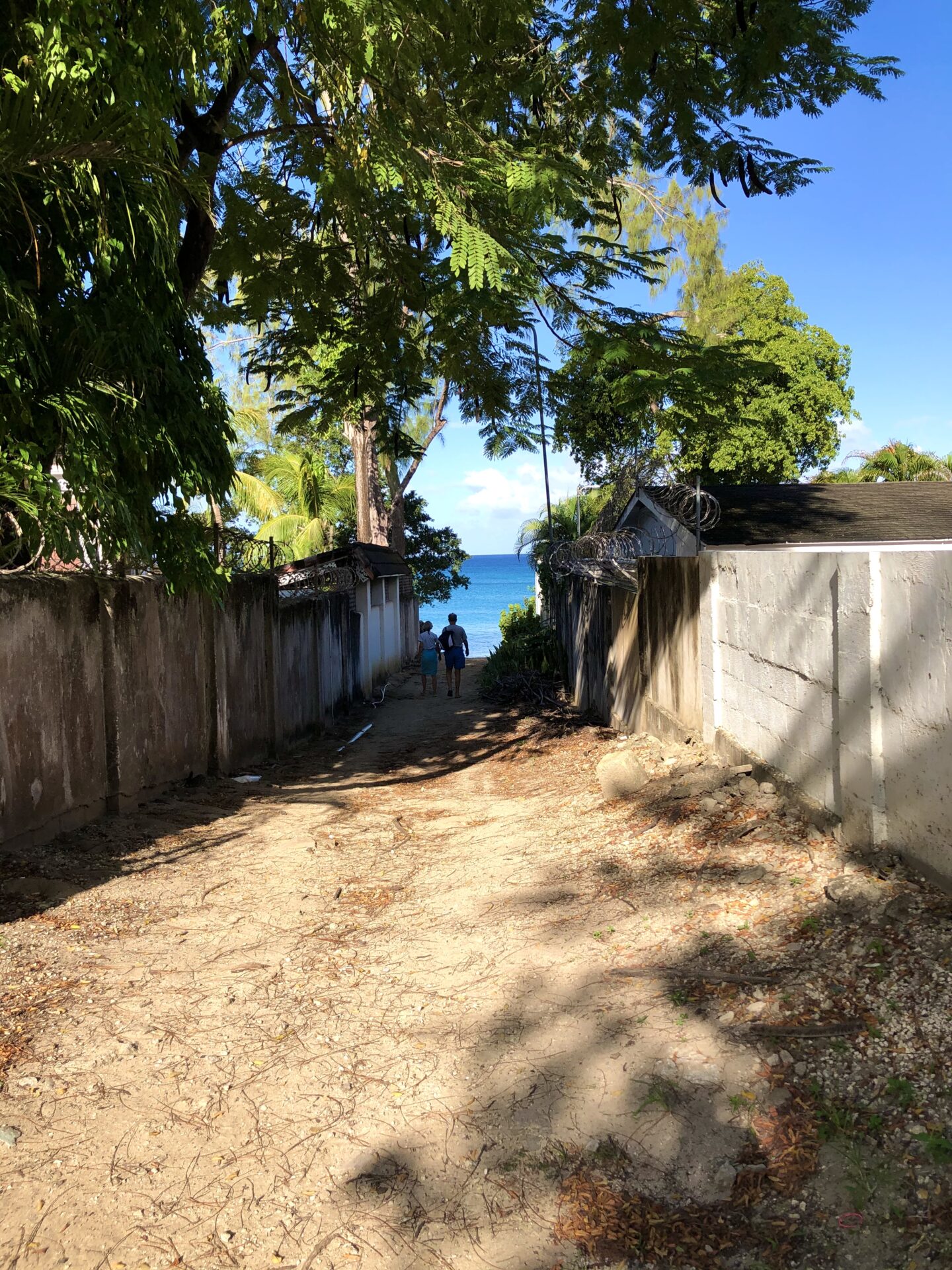 GIBBS BEACH
On the West Coast, we returned again and again to the quiet and uncrowded Gibbs Beach.  It is not a deep beach, but the strip of gently sloping sand is more than enough to stretch out your towel and build a sandcastle or two.  What it lacks in size it makes up for in privacy.  Public access is not well marked, but look for the shaded path just south of the house marked "Southwinds" that links the street to the beach.  Keep an eye out for the famous Flying Fish that jump out of the water in a quick and graceful arc.   There are no amenities at this beach, so you'll want to pack your own drinks and snacks.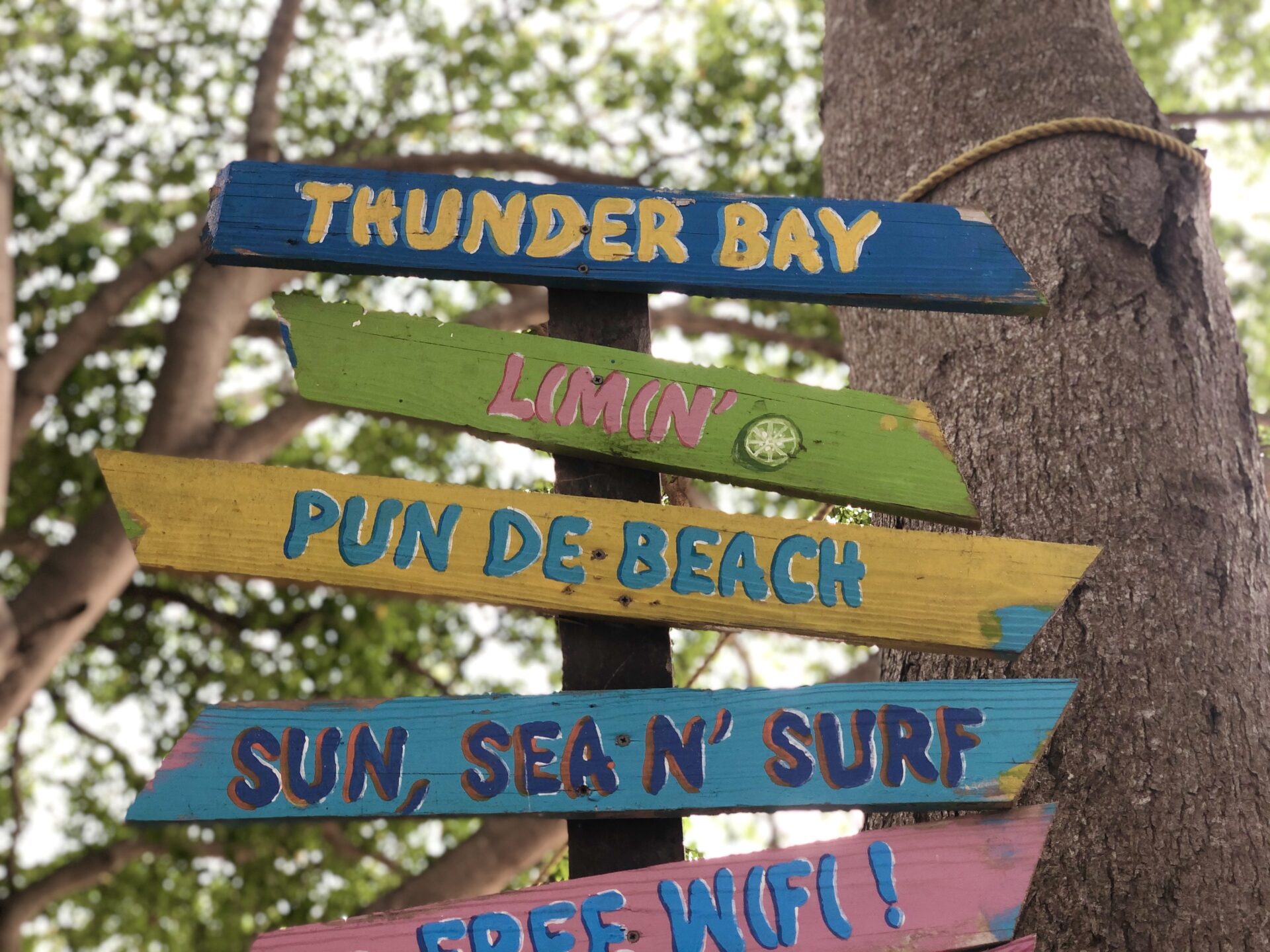 THUNDER BAY BEACH/REEDS BAY
This lovely beach is just a few minutes south of Gibbs and shares the same soft sand and calm water.  Popular with locals, this beach features the Thunder Bay Beach Bar.  Have a seat at one of the picnic tables in the sand and order an ice cold cocktail and watch the seadoos come in and out.  It's often shown on a map as just Reeds Bay, but you'll see the ample parking and colourful signage for Thunder Bay Beach from the street.
SOME FINAL THOUGHTS…
Help if you can!
If you're travelling from Canada, consider getting in touch with the Ocean Acres Animal Sanctuary before you leave Barbados to see if their Travel Buddy program is right for you.  It costs you nothing, and requires minimal effort on your part, but it's an opportunity to make a huge difference in the life of a dog or cat.  Ocean Acres is a non-profit organisation that works tirelessly to rescue and re-home abused and abandoned dogs and cats in Barbados.  You can get in touch with the organisation at [email protected] for more information.  Though the program is operating just with Canada right now, they plan to partner with a wide network of international animal groups and charities in the future.   Please visit their website (oceanacresanimalsanctuary.org) and subscribe to their newsletter to stay abreast of developments.
This photo is of one of the sweet puppies who flew with us on our return trip, then went on to a loving home and new life in Canada.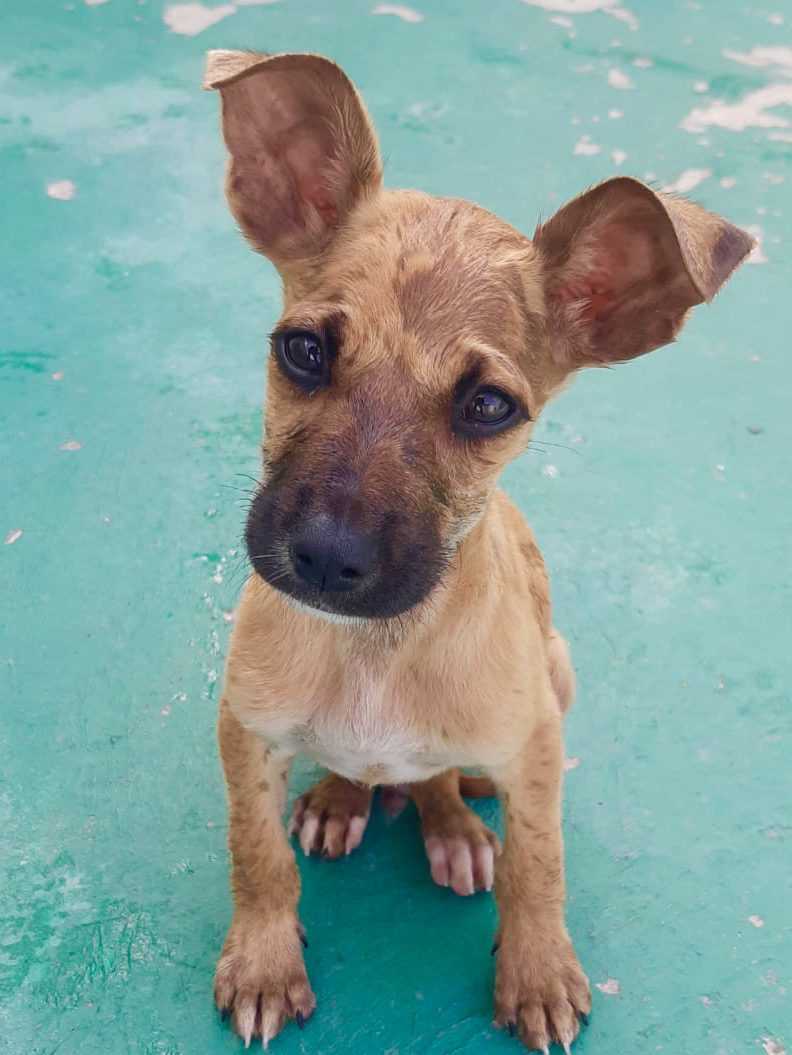 What to bring home…
Aside from amazing memories and lots of photos, I like to bring home a few small and unique items from my travels.   Instead of kitcshy momentos, I look for items that I can use in my daily life that will serve as everyday reminders of a wonderful trip.
NUTMEG GRATER:  available in grocery stores and some tourist shops, this handy little grater is perfect for adding just the right amount of fresh nutmeg to your rum punch (Or so many other uses such as grating over eggnog, butternut squash soup, pumpkin spice lattes, etc)  
HIBISCUS TEA FROM GREEN MONKEY CHOCOLATIERS: Sipping this tea will bring back memories of the beautiful hibiscus flowers that dot the island.  Packaged in a beautiful tin, this tea also  makes a lovely gift, so you may want to pick up a few.  Available at the Green Monkey Chocolatier (which also sells delicious chocolates, candy  and macarons!).  They even have a very convenient shop in the departures lounge at the airport!
RUM: Bring a bottle home from the birthplace of rum and thrill your guests by mixing up your own rum punch at your next dinner party!  Stash a one or two of these leakproof, reusable bottle shields in your bag before you go so you transport your rum safely!
TEA TOWELS:  I'm not really one for tourist tat, but I make the exception for tea towels.  The bright colours look great in my neutral kitchen at home and they're a useful daily reminder of my travels.   Available at the many tourist shops across the island.  
 xoSarah