When grey weather and cool days starts to weigh you down, head south to warm your toes in the sand of sunny Miami. A quick 3 day visit is all you need to feel refreshed and revitalized. Although Miami Beach and Miami itself are officially two different cities, it's easy to travel back and forth between them. I've put together a list of culture-rich, food-focused and active activities in the area, to help you make the most of your quick getaway!

Where to stay
SLS South Beach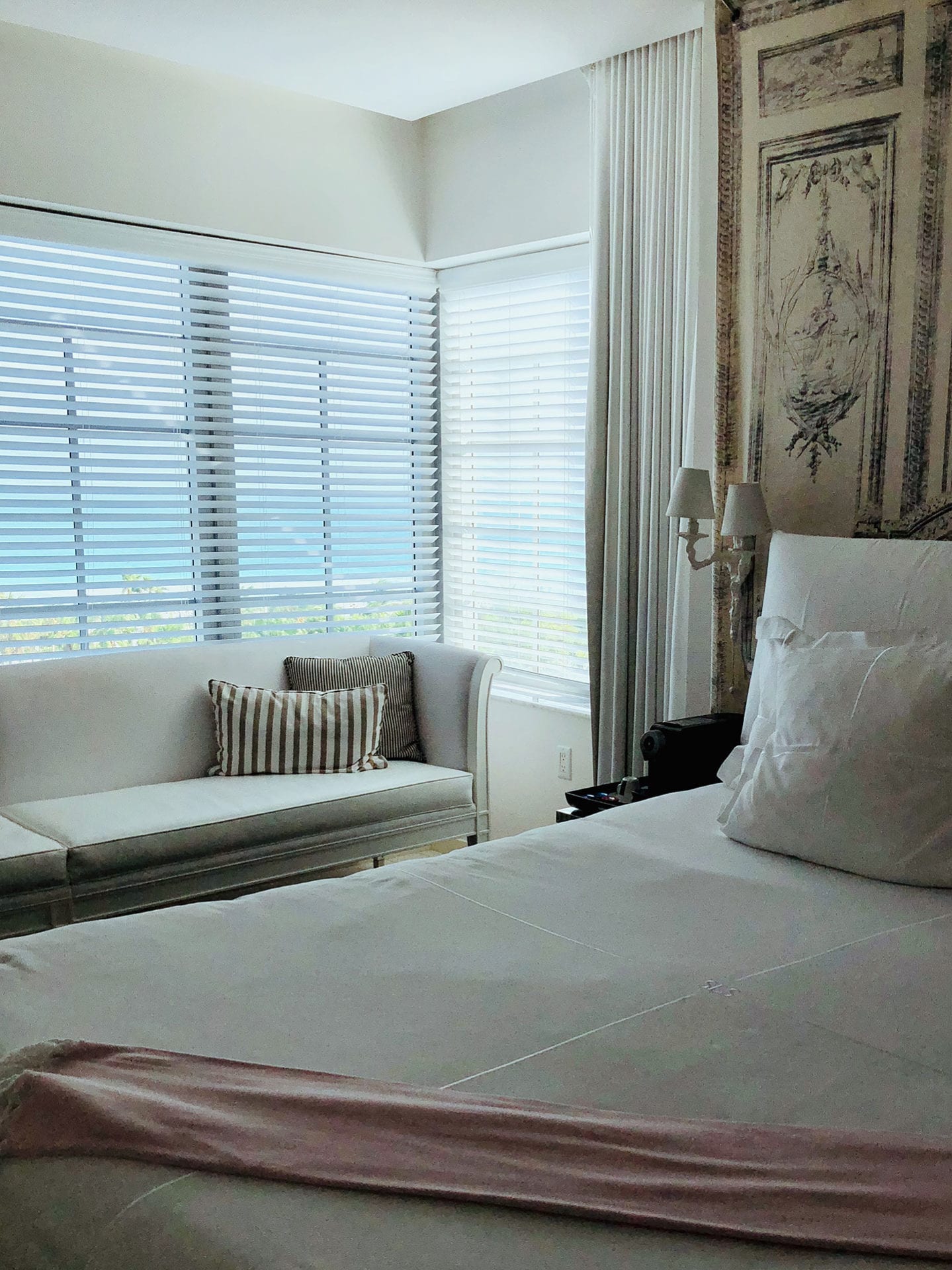 From the airport, get yourself to the funky and fun SLS South Beach. Its location couldn't be more perfect. Right on the beach, but away from the brashness of Ocean Drive, you're a quick walk or car ride to many of South Beach's best features. From the super-helpful concierge to the amazing food of chefs Jose Andres and Katsuya Uechi, this hotel has all your needs covered. Head next door to the historic Delano hotel to enjoy the pool at the Philip Stark designed Delano Beach Club or go up to the penthouse for some pampering at the Ciel Spa. Forget your book?Walk down to the independent book store Book and Book on nearby Lincoln Road to grab the latest best seller. When you return to the hotel in the evening, head to the pool side bar, Hyde Beach, which has great cocktails and often has live music. Check in with the concierge to find out what's happening, and be prepared for a crowd and possibly a line-up, particularly on weekends.
Where to eat
Juvia
Book yourself a dinner reservation at Juvia. Located near the end of the popular pedestrian-only shopping street, Lincoln Rd, Juvia offers great views, fantastic cocktails and delicious seafood.
Joe's Stone Crab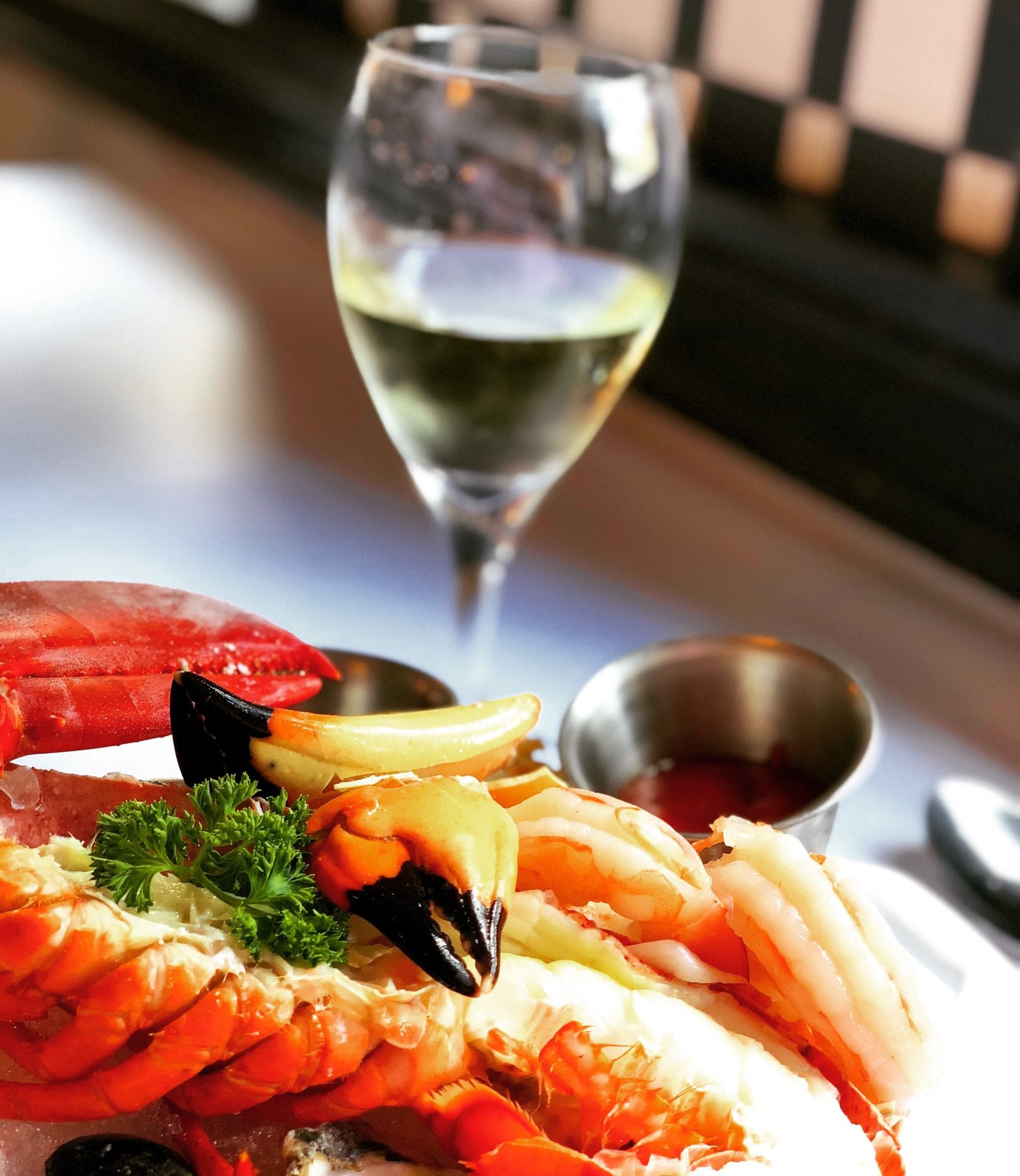 This well-known institution shouldn't be missed if you're in Miami during Stone Crab season, from mid-October through mid-May. They don't take reservations, but you can happily wait it out over drinks at the bar. They're busy at dinner, so consider going for lunch when you might be able to walk right in. Order the cold seafood platter for a sampling of all the things you want. Served over a ice, the platter delivers 2 Stone Crab claws, 1/2 a steamed lobster, 2 oysters and 2 big shrimp. I asked for a little drawn butter on the side, but the mustard sauce is pretty great too. A half order of the chopped salad is the perfect accompaniment. You're probably pretty full by now, but go ahead and order the key lime pie – it's the best. When you've finished your wine, head next door to the take-out side, even if just for a look. Bring home a tin or two of the key lime cookies.
Mare Mio
It's lovely to walk under the canopy of lights in the evening along Espanola Way. Keep walking though, all the way to the end, where you'll find a little gem by the name of Mare Mio. On a warm night, ask for a table on the romantic and quiet patio and enjoy casual and well-priced Italian fare. Featuring fresh caught seafood and homemade pastas, deciding what to order won't be an easy task, but I recommend the Terra Cotta seafood pot.
What to do
Yoga on the beach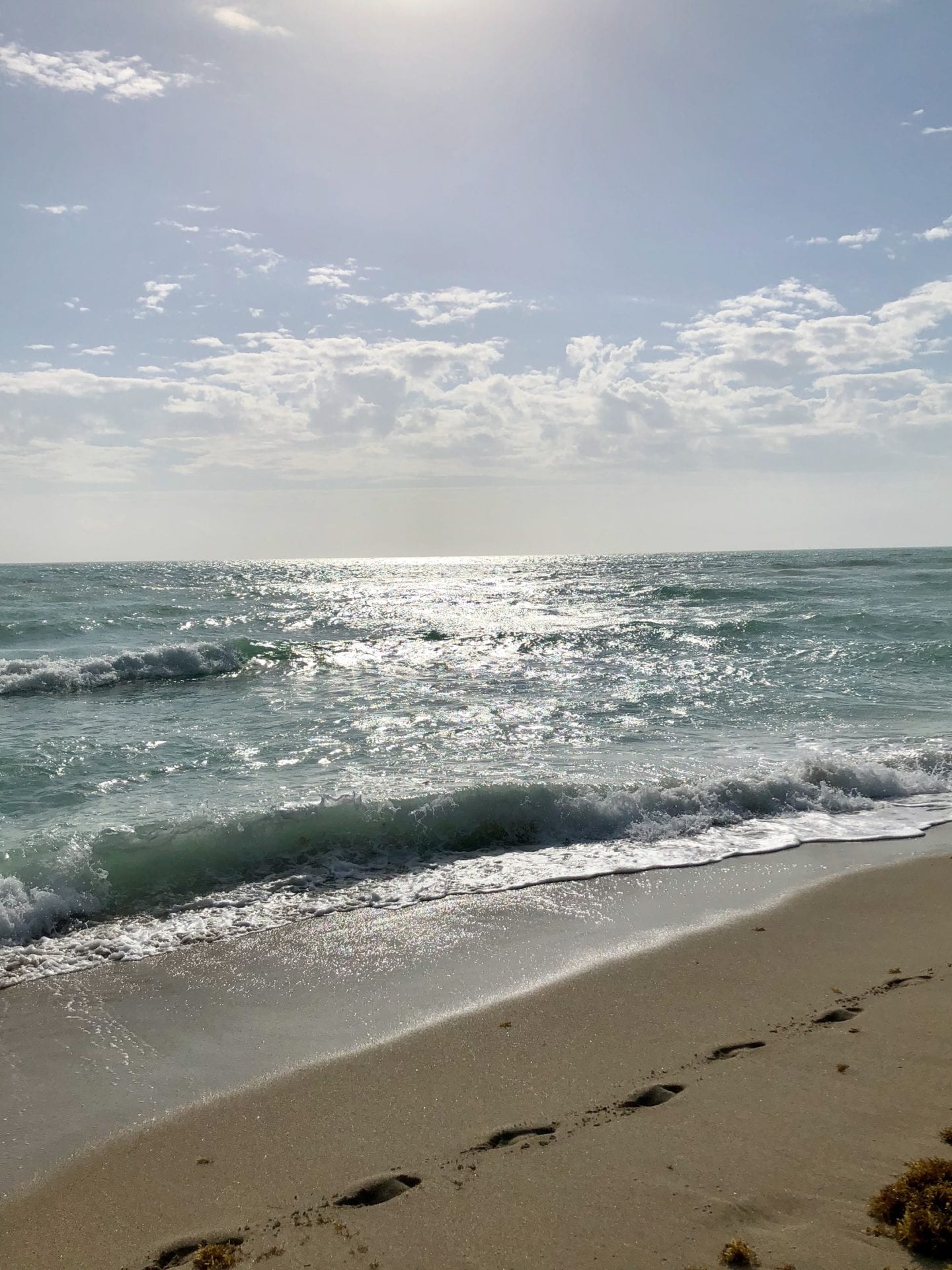 Start your day with an early morning yoga class at 3rd Street Beach yoga. Classes are offered at 7am every morning, weather permitting. Mornings can be cool, so wear an extra layer, and bring a Turkish towel to lay over the sand during your practice. Don't forget your water bottle. Classes are by donation, so also bring some cash for your teacher. After class, enjoy a leisurely stroll or a brisk jog along the path that connects to the boardwalk as you head back along the beach to the hotel.
Art Deco walking tour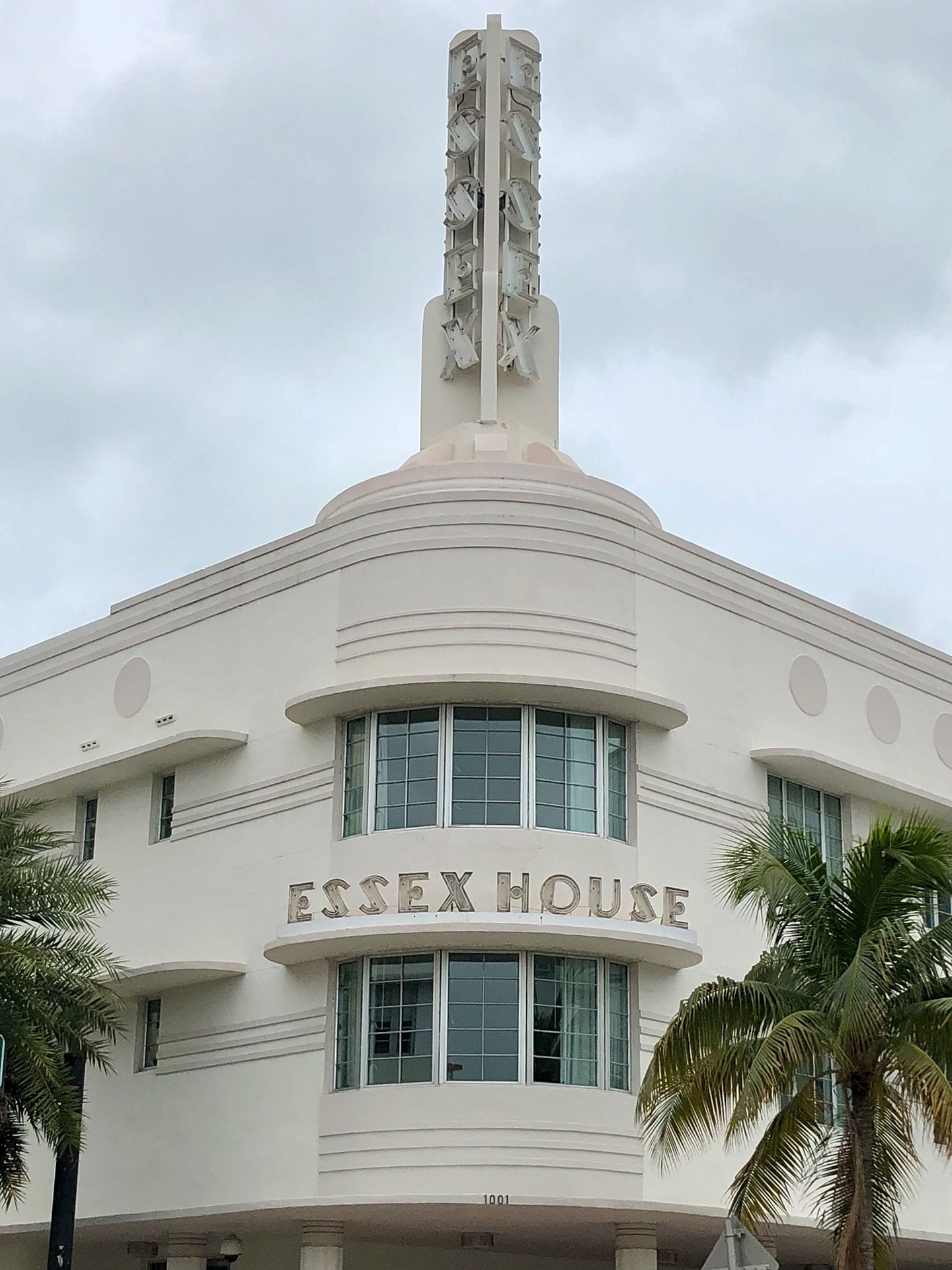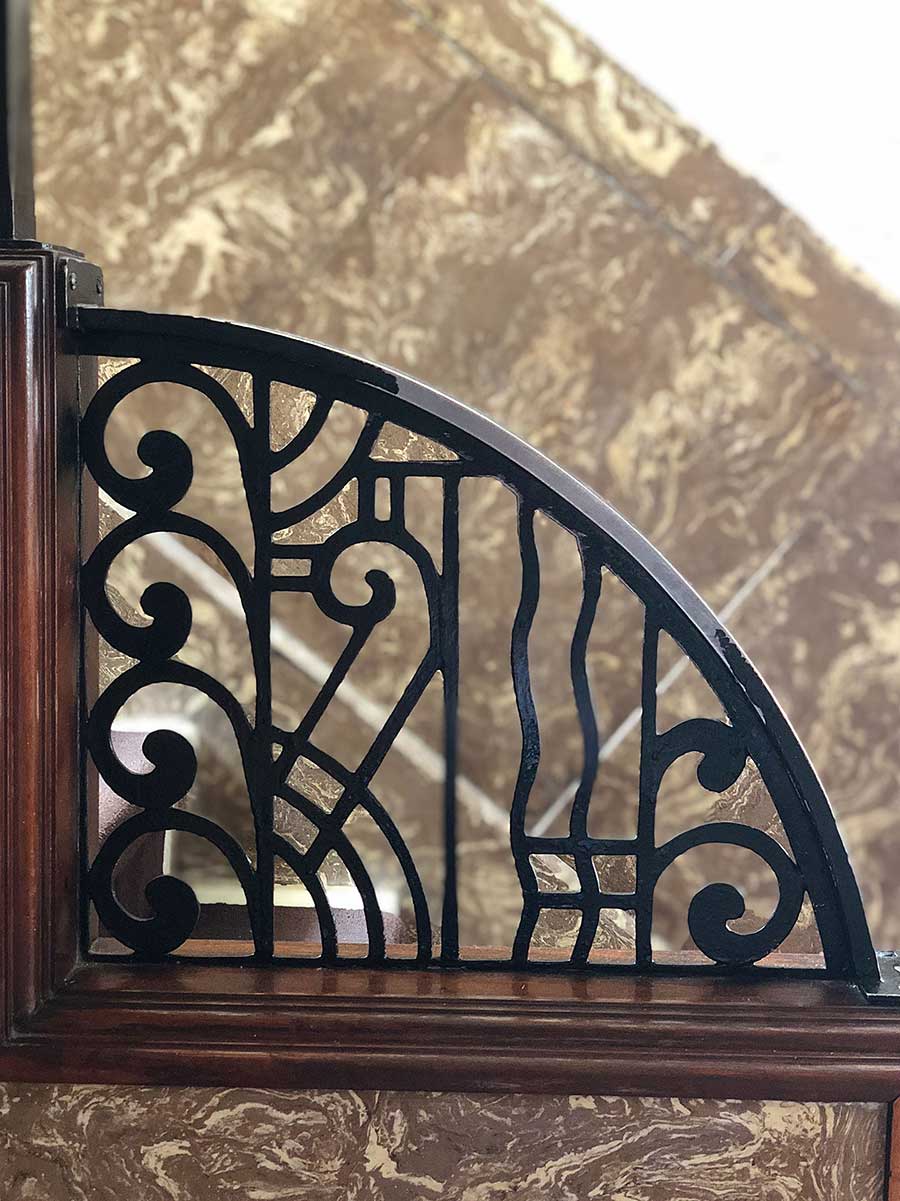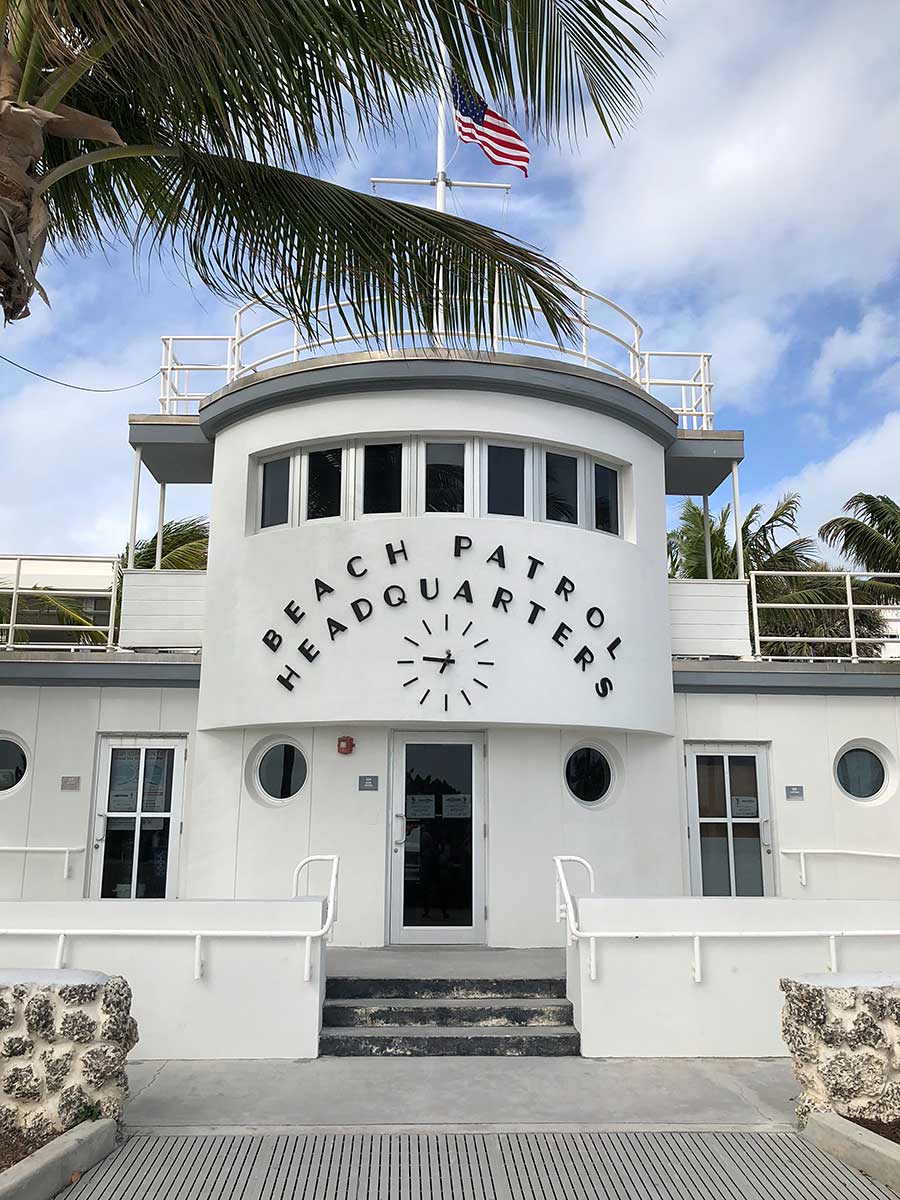 Take the Art Deco walking tour offered by the Miami Design Preservation league. Even if you're not typically a tour fan, give this one a try as it will help you see Ocean Drive and South Beach in a new (non-fluorescent) light. Remarkable feats have been accomplished by preservationist, leaving us with a design museum that stretches for blocks. Attention to detail is everything. Don't miss the terrazzo floor on the steps of the Viscay Hotel. Is it a "V" in the logo or the Roman numeral 5?  Morse code or musical annotations?  You decide which story to believe. Cross the street to the Essex House Hotel to see the floors in the lobby. Don't miss the arrows which allegedly, and not-so-subtlety, point you towards a one-time speakeasy and illegal gambling den.

Wynwood
Once a run-down industrial zone, Wynwood now couldn't be trendier, but the spectacle is so worth a visit.  Well known graffiti artists have been welcomed to paint large scale murals on the warehouse walls. The works of art are left just for a year however, before different artists arrive to paint them over with new works. How best to enjoy this neighborhood?  Simply walk around and take it all in.  If the lineup isn't too long, grab a coffee at Panther or a juice at Dr Smood. A snack from Zak the Baker will keep you fueled as you stroll around (except if it's Saturday, when they're closed). Tours are available if you want to take a deep dive into the history of the area and learn more about the artists.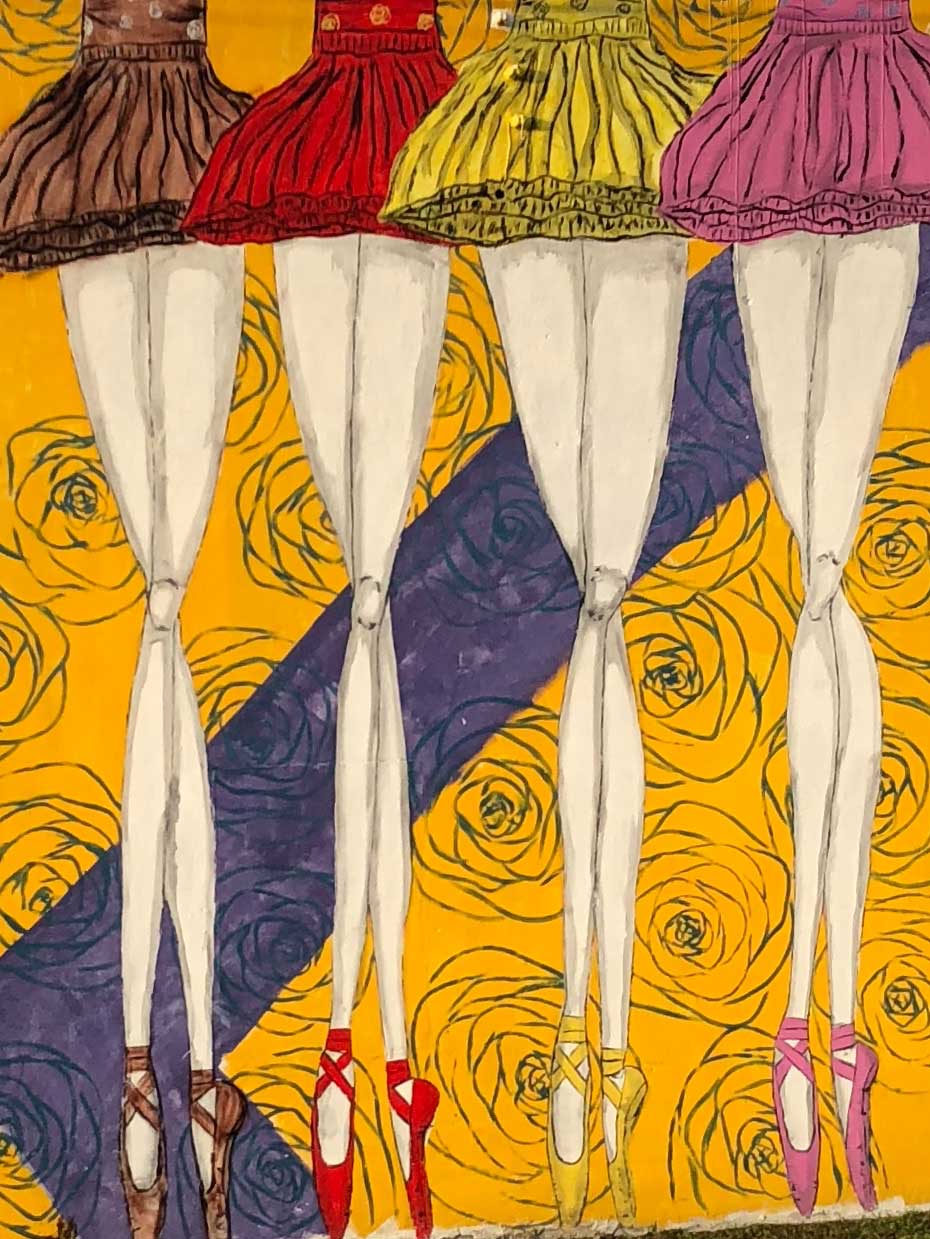 Brickell
Both a financial district and a high-rise luxury residential area, Brickell is home to many delightful restaurants and shops. Head over to the Brickell Center for some retail therapy. While you're there, don't forget to visit La Centrale, a 40,000 square foot Mecca of Italian food. Sit for a glass of Prosecco at one of the bars, then browse the pastas and olive oils in the Mercado. Learn some classic Italian cooking techniques in a class at La Cucina. Check the calendar to see what events are going on during your visit.
Little Havana
Not far from Brickell, is the vibrant neighborhood of Little Havana. Take a stroll through Domino Park to watch some serious domino players in action. If you have any room, order a Cubano sandwich at Old's Havana. If you're full, then sit at the bar, order a mojito and enjoy the live Cuban music.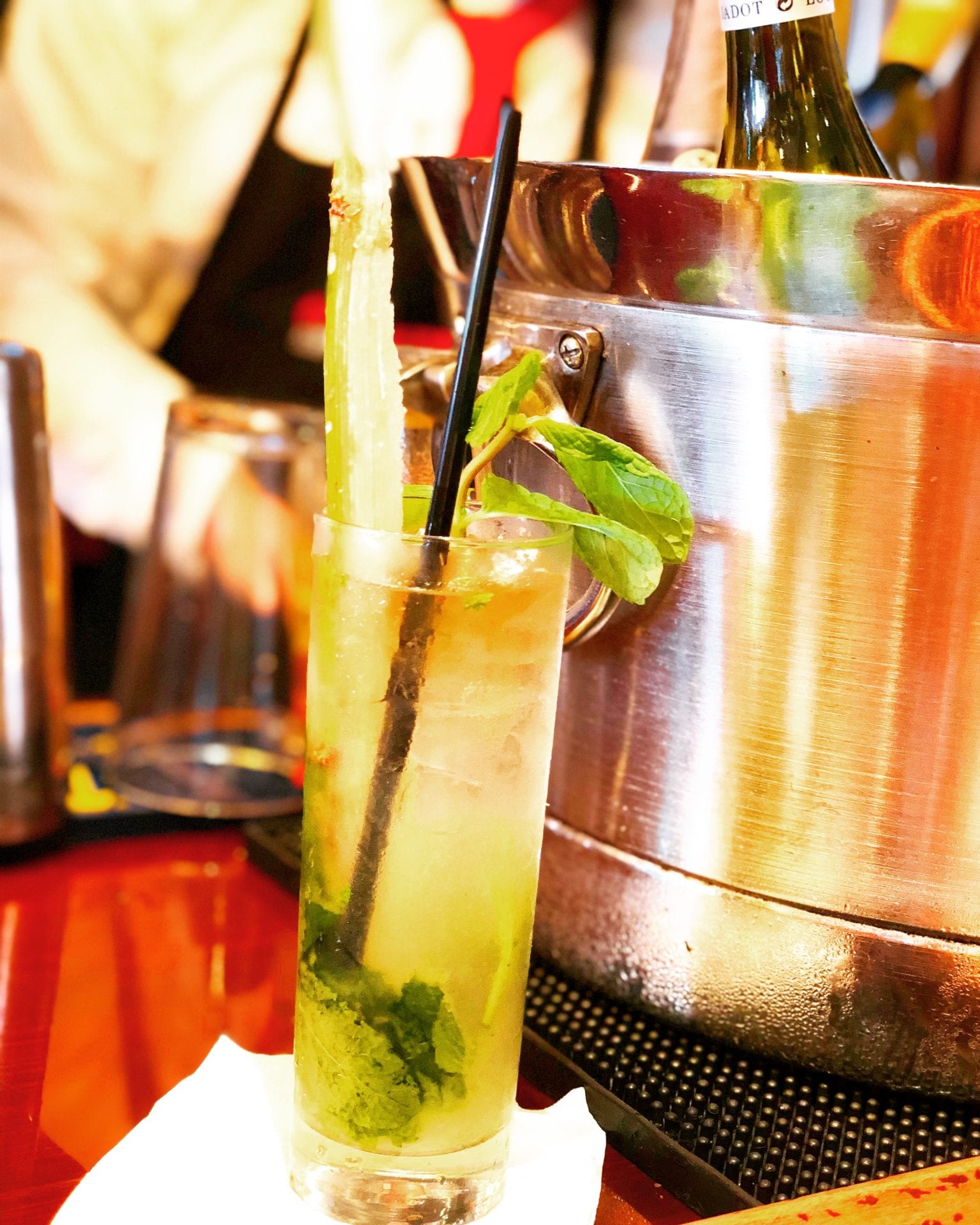 Beach
No visit to Miami would be complete without some beach time. Walk out from the hotel and grab a beach chair near the colourfully painted lifeguard towers. It's not always 28°C (83°F) in Miami, especially during the winter, so on a cooler day take a walk along the beach or go for a run. Except for at the water's edge, the sand is hard-packed, so your feet won't sink with every stride.